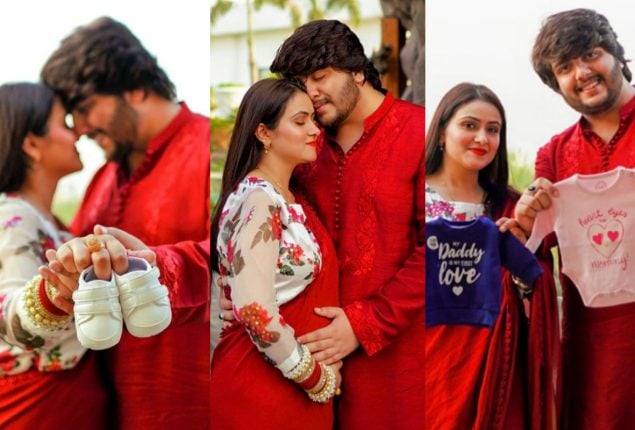 Sehar announced her pregnancy with husband Sami Rasheed.
The couple shared the news with their social media friends.
Some fans criticized Sehar for what they perceived as a dramatic pregnancy announcement.
Sehar Hayat and Sami Rasheed, prominent Pakistani social media influencers, tied the knot last year in a grand wedding featuring multiple functions attended by various social media stars.
Despite Sehar's significant online following, she had been noticeably less active on social media in recent days. However, she has now revealed the reason behind her temporary absence.
In a recent vlog, the stunning TikToker announced her pregnancy alongside her husband, Sami Rasheed. The couple expressed their excitement about the news, with Sehar admitting that she initially found it hard to believe but was overjoyed after confirmation from doctors.
They also shared the news with their social media circle, including friends like Kanwal Aftab, Zulqarnain Sikandar, and Jannat Mirza. The pregnancy announcement was a joyful moment for the couple.
See Video Below:
However, some fans have criticized Sehar Hayat for what they perceive as a dramatic pregnancy announcement, accusing her of copying Waliya Najib.
Additionally, social media users have claimed that the couple is now capitalizing on their baby-related news, suggesting they are exploiting the situation for views.
The criticism has taken the form of harsh comments on their YouTube and Instagram accounts.
Advertisement
Read More News On
End of Article