Indian players racially abused during match against Australia
Cricket Australia has issued an apology after Indian players faced racial abuse from the crowd during the third test at Sydney Cricket Ground.
In a statement, CA condemned all "discriminatory behavior" and said they would act against anyone found to have been guilty of vilification.
Siraj complained of abuse while fielding on the fine leg boundary during the second session on Sunday.
Siraj also pointed out in the crowd where the words were said then the security officials evicted six people from their seats.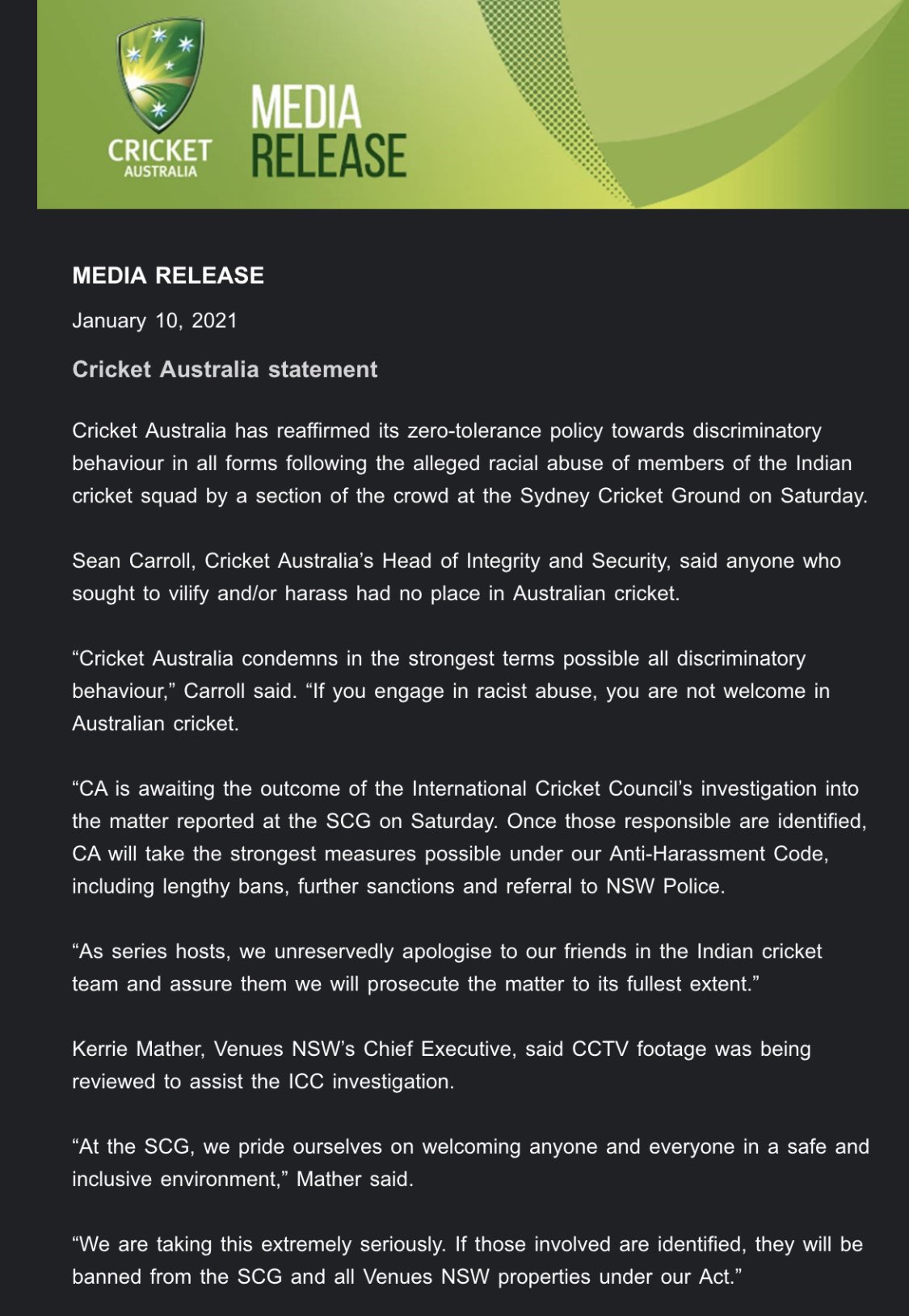 Sean Carroll, CA's Head of Integrity and Security said "Cricket Australia condemns in the strongest terms possible all discriminatory behavior."
New South Wales (NSW) Venues Chief Executive Kerrie Mather said CCTV footage was being examined to identify the miscreants.
"We are taking this extremely seriously. If those involved are identified, they will be banned from the SGC and all Venues NSW properties under our act," she said.
It is worth mentioning here that according to the International Cricket Council's anti-discrimination policy, it falls to CA to investigate the incident and submit a report to the global governing body within two weeks.
Adsense 300 x 250
---