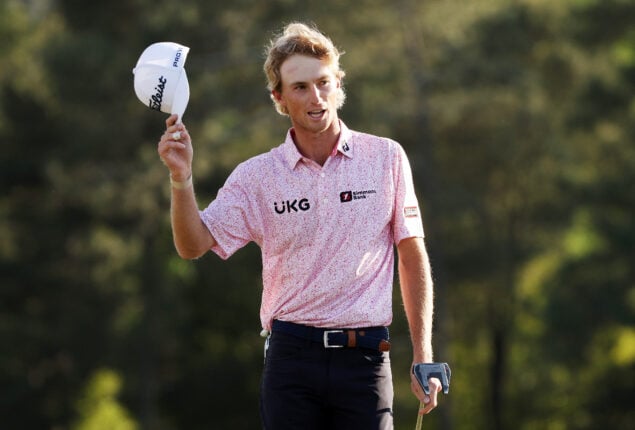 Will Zalatoris withdraw from US PGA Tour Championship and Presidents Cup.
World No. 9 suffered a back injury at the BMW Championship over the weekend.
The ailment was determined to be two herniated discs, according to his management team.
After suffering a back injury over the weekend at the BMW Championship, Will Zalatoris has decided not to compete in the US PGA Tour Championship this week or the Presidents Cup the following month, according to a statement released by his management team on Tuesday.
Following his victory at the St. Jude Championship on August 14, which was both his first PGA Tour title and the first leg of the season-ending FedEx Cup playoffs, the world number nine golfer, who is 26 years old, was feeling on top of the world.
The three-time major runner-up, however, was forced to withdraw from the BMW Championship that was held in Delaware over the weekend after sustaining a back injury during the third round. The ailment was ultimately determined to be two herniated discs.
According to a statement sent by his agent on Tuesday, Allen Hobbs said that "unfortunately this means that Will is unable to participate this week at the Tour Championship."
"He is also very disappointed that he will not have the opportunity to play in next month's Presidents Cup, where he was hoping to play for Captain (Davis) Love and represent the United States.
"He is fully focused on getting healthy and back onto the course as soon as he is able."
Also Read
Advertisement
Read More News On
End of Article