Facebook announces new instagram lite app with less than 2 mb size
Popular social media apps have lite versions that have been planned for markets where internet service is not reliable and or very expensive.
These lite apps such as Facebook Lite, Messenger Lite, and Twitter Lite are also the best option for phones with low resources as they take up less space and require less processing power.
As per reports, Facebook has announced a new Instagram Lite app, adding to the list of toned-down apps for Android phones.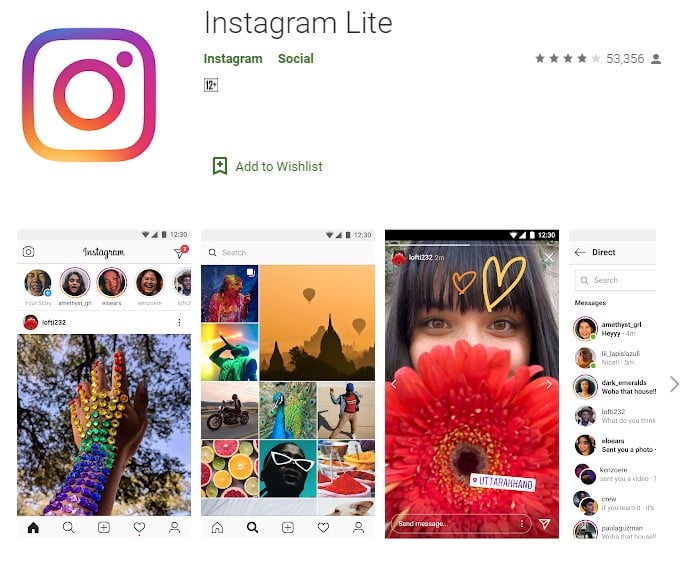 The new Instagram Lite app was announced by Facebook at an event in India today dubbed "Facebook Fuel for India". The app which is just under 2MB in file size ditches some features you will find on the main app such as Reels, Shopping, and IGTV for a faster and even cleaner experience. If you are one of those who don't like the aforementioned features, then the Instagram Lite app is for you.
The new Instagram Lite app will be great for phones with low amounts of RAM and storage, which is quite common in many smartphones. Some of the core features such as Reels, Shopping, and IGTV are missing currently, otherwise, the app should be quite similar to the fully-featured app.
Adsense 300 x 250
---