Ministry of Information has announced the first-ever Electric Vehicle policy for four-wheelers has been announced.
On official Twitter account, the ministry said, "outlining several new rules related to import of vehicles, taxation, registration and customs duty."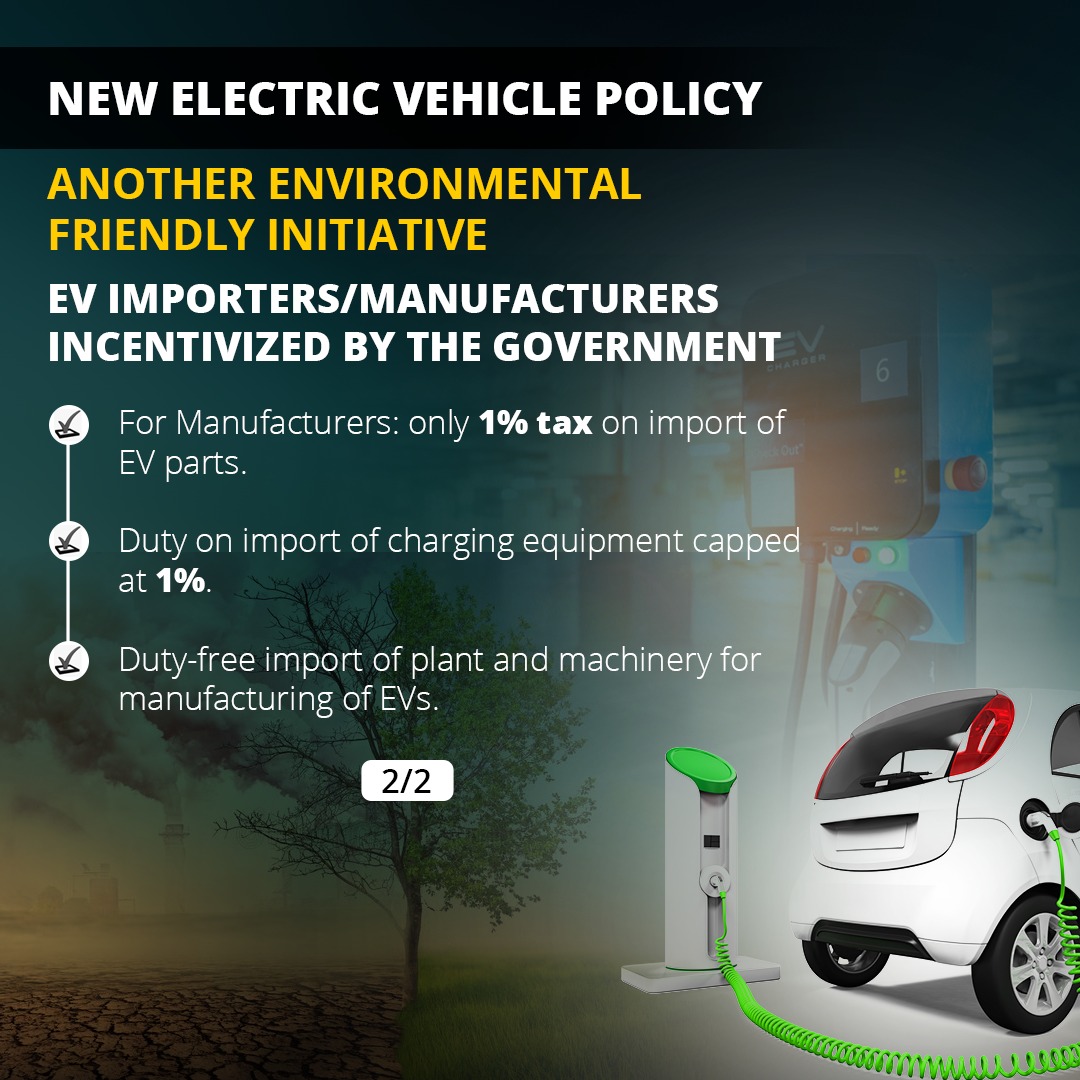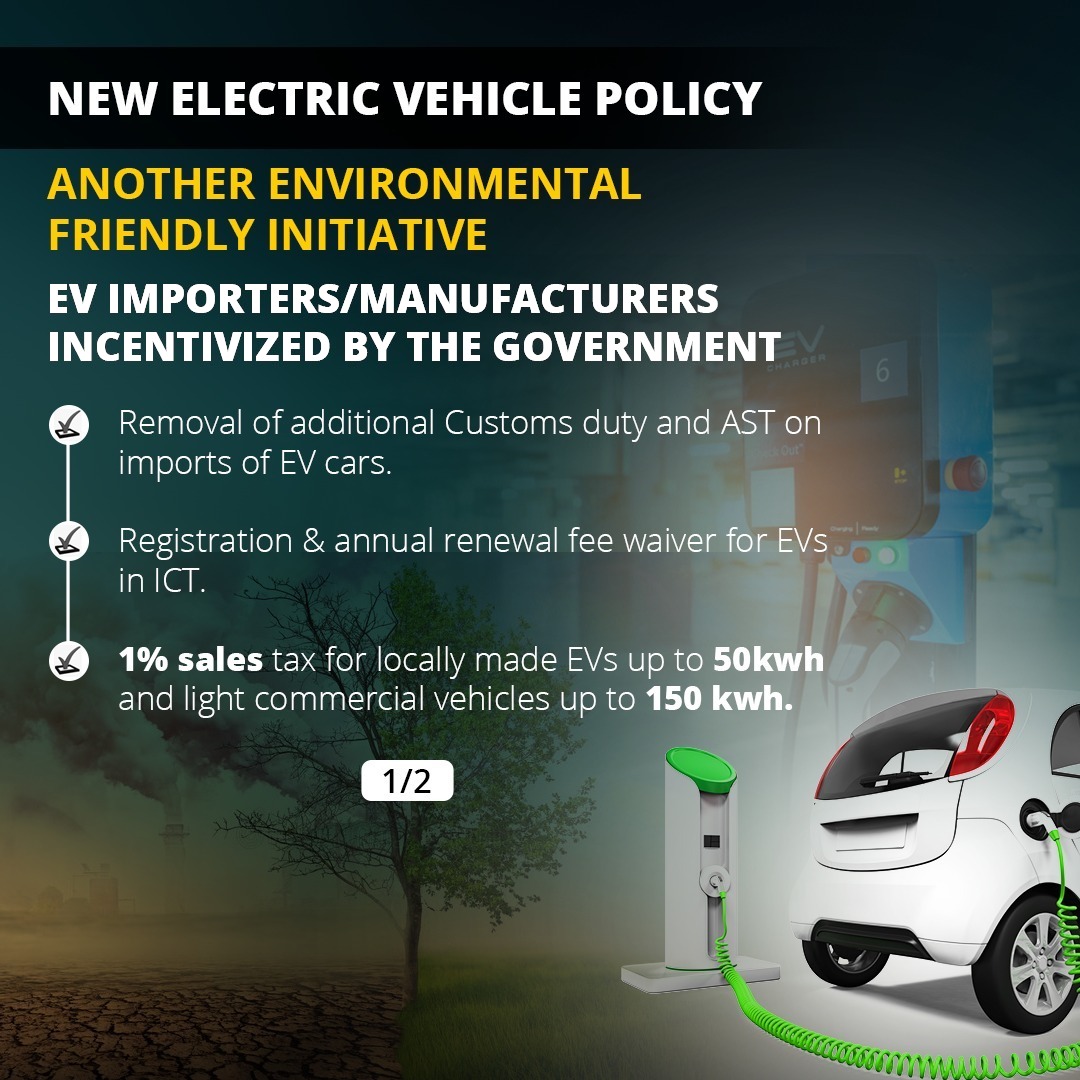 Earlier, the cabinet members also approved Pakistan's first Electric Vehicle (EV) Policy.
EV Policy and the Mobile Manufacturing Policy were approved by the federal cabinet. The decisions of the Economic Coordination Committee (ECC) taken on December 16 were also green-lightened by the committee.
The Economic Coordination Committee of the Cabinet had approved Mobile Device Manufacturing and EV Policy for two and three-wheelers, last week.
The approval was given during ECC meeting presided over by the Minister for Finance and Revenue Dr Abdul Hafeez Sheikh in Islamabad.