The latest Samsung Exynos chipset 2100 was recently reported to compete with Snapdragon's 888 now, new Geekbench benchmarks have revealed that this is actually the case as it outperforms the latter's unreleased flagship processor in multi-core tests.
As per reports, Samsung recently shared a screenshot of a Geekbench test. In this benchmark, the Exynos 2100 SoC undergoes the synthetic test and managed to receive impressive scores. The single-core score came in at 1089 points, while the multi-core score was around an impressive 3963 points.
On the other hand, the Exynos 2100 from the South Korean tech giant peaked at 1108 points for single-core and 3963 points for the multi-core tests. This is notable as it surpasses the Qualcomm Snapdragon 888 SoC, which achieved 1135 points and 3794 points in single-core tests and multi-core benchmarks respectively.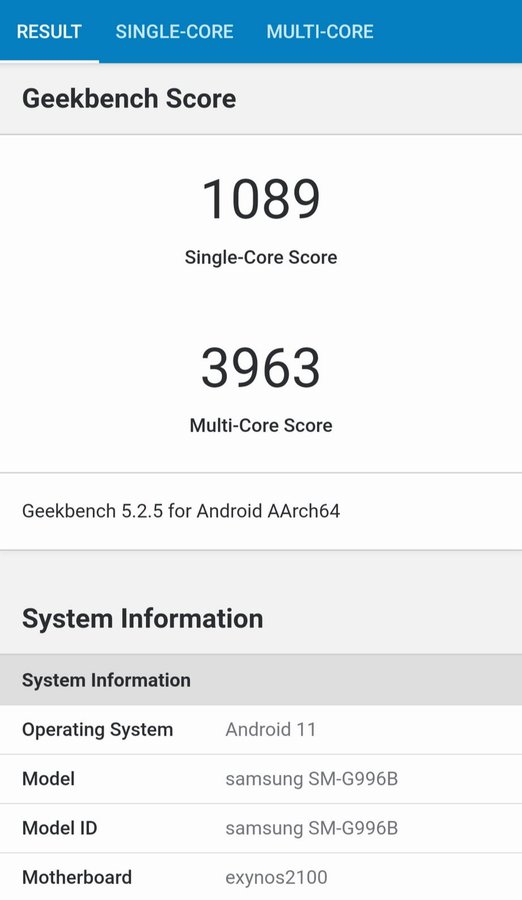 Interestingly, the synthetic tests also showcase a noticeable jump in scores from previous Geekbench listing that had it receive 1006 and 3059 points respectively.