American tech giant Apple continued its supremacy in the wireless headset market in 2020.
According to the reports, in Q3 2020, Apple products accounted for 29% of True Wireless Stereo (TWS) headset batches, while its Apple Watch accounted for 28% of all smartwatch batches.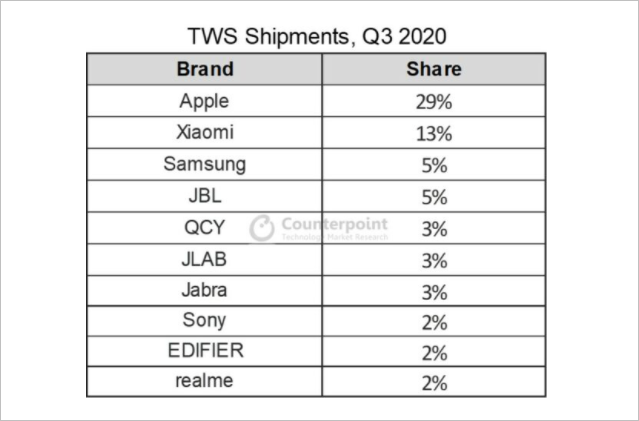 The wearable device market is divided into five sections comprise ear-worn and wrist-worn devices account for the majority. Apple's performance has always been better than its opponents, while the purchase cost of its products is typically higher than that of products by other opponents.
Counterpoint Research expects the wireless headset industry to grow by 83 percent, reaching 238 million units, due to the lack of headphone jack and accessories with smartphones.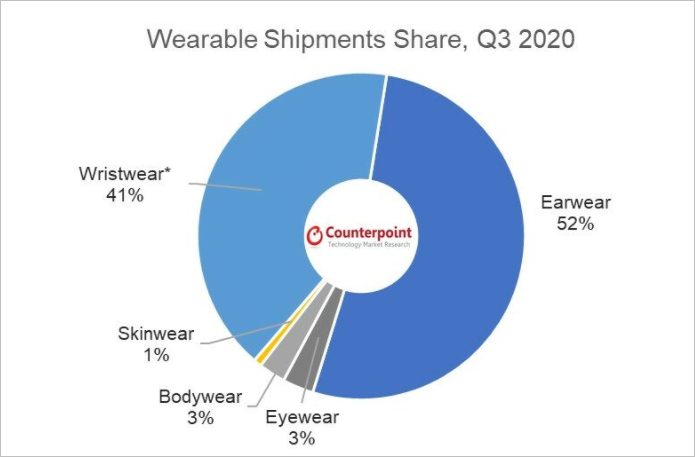 A senior research analyst Liz Lee of Counterpoint said in a statement that,
"The trend around removing jacks and earphones from devices and boxes is becoming a big driver for TWS segment growth,"
"It also helps that mobile media consumption continues to grow, making TWS the next must-have accessory," she added.