WhatsApp to roll out new 'last seen' privacy update
Globally popular messaging application WhatsApp has begun to test the new privacy feature that will make it easier for you to disable your last seen privacy for specific contacts.
According to WABetaInfo, the platform for real-time updates about WhatsApp, the new privacy update will be on WhatsApp beta for Android and iOS.
Currently, the Facebook-owned messaging app has three privacy settings (last seen, profile picture, about) with three options (everyone, my contacts, nobody) to manage these settings.
This means that, if you didn't want a specific contact could see your last seen, you had to set the privacy setting of your last seen to "nobody".
The new update WhatsApp is working on will offer another option called 'my contacts except…', so you can finally disable it for specific contacts.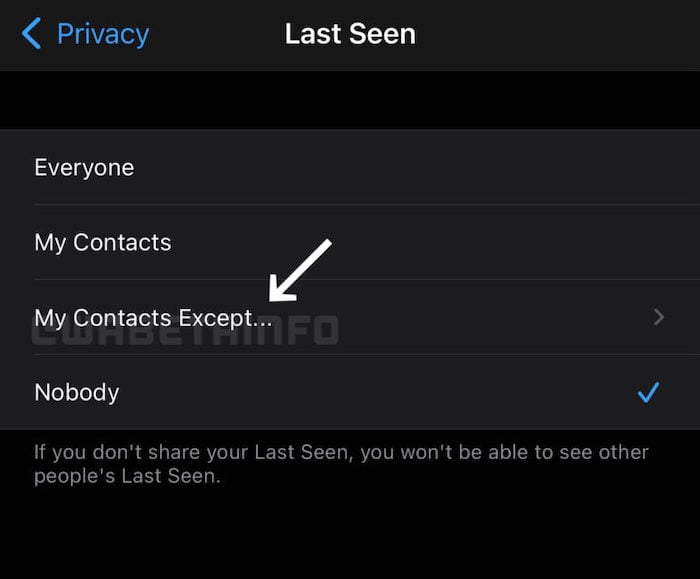 WhatsApp: How to send messages without typing?
Step 1: First, you need to install the Google Assistant app on your smartphone if you are not able to summon it by just saying "Hey Google" or "Okay Google." On your Android phone or tablet, you can also touch and hold the Home button to activate Google Assistant.
Step 2: Once you install it, tap on the "Open" button and say "Hey Google."
Step 3: After that, the digital assistant will respond to you. You can then say "Send a WhatsApp message to XXXX (name)." You will have to mention the name of the contact you want to send a message to.
Step 4: Google Assistant will then ask you about what should be mentioned in the message.
Step 5: The virtual assistant will then type and show the message. The assistant will say the message is ready to send. So after that, you just need to say "Okay, send it." Your message will then be delivered. The second time, the assistant might directly send the message.
Adsence 300X250
---