A museum in Albania built in the 1980s to honor Communist dictator Enver Hoxha is undergoing a transformation. The building, once dedicated to Hoxha's legacy, will now serve as a computer training center for young people. The museum, originally displaying Hoxha's belongings and images, symbolized Albania's isolated and repressive past.
Dutch architect Winy Maas has redesigned the structure, which was initially shaped like an Egyptian pyramid glorifying Hoxha. The renovated exterior features staircases offering panoramic views of Tirana, the capital city. Inside, container-like spaces will be used as classrooms for technology training.
The conversion marks a shift towards modernity and openness, part of Albania's drive for closer ties with the European Union. The museum, once a controversial monument, has seen various uses over the years, from a nightclub to hosting NATO officials during the Kosovo conflict.
Divisions among Albanians over its fate have mirrored the nation's evolving democracy. This transformation not only repurposes a relic of Albania's past but also offers its youth opportunities to embrace technology's future.
Take a look at the post below: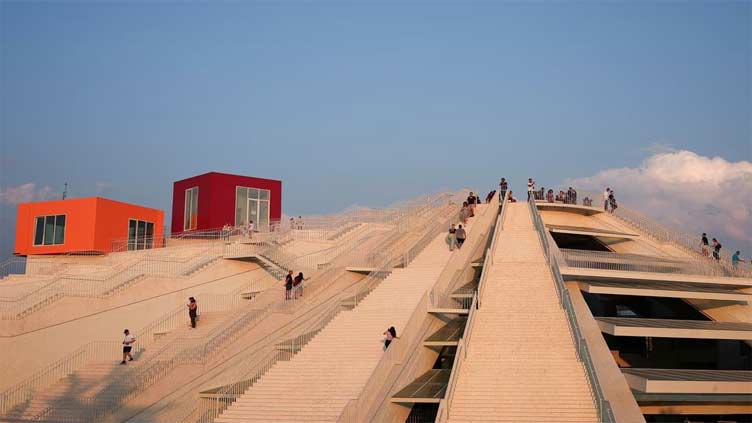 Also Read
To stay informed about current events, please like our Facebook page https://www.facebook.com/BOLUrduNews/.

Follow us on Twitter
https://twitter.com/bolnewsurdu01
and stay updated with the latest news.
Subscribe to our YouTube channel
https://bit.ly/3Tv8a3P
to watch news from Pakistan and around the world.
Advertisement
Read More News On
End of Article