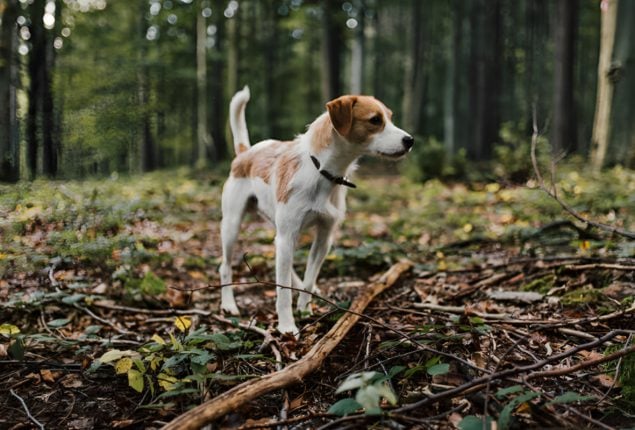 Missing 2-year-old found in Michigan woods.
She was asleep with her two pet dogs as companions.
Search effort involved drones, police dogs, and local citizens.
In a heartwarming incident in the Iron Mountain region of Michigan, a two-year-old girl who had been missing for hours was discovered safe and sound in the woods. The toddler had wandered away from her home along with her two pet dogs earlier in the day.
After realizing that the girl was missing, her family immediately contacted the local police, prompting a search operation that included the use of drones and police dogs. Concerned citizens from Michigan and neighboring Wisconsin also joined the search effort to comb a remote wooded area in hopes of finding the young girl.
Fortunately, a member of the search party made a remarkable discovery approximately 4.8 kilometers away from the girl's home. The toddler was found peacefully asleep, using one of her pet dogs as a pillow, while the other dog kept watch over her.
Medical personnel were promptly called to assess the child's condition, and fortunately, she appeared to be in good health. The heartwarming story highlights the protective bond between pets and their young owners.
Also Read
To stay informed about current events, please like our Facebook page https://www.facebook.com/BOLUrduNews/.

Follow us on Twitter
https://twitter.com/bolnewsurdu01
and stay updated with the latest news.
Subscribe to our YouTube channel
https://bit.ly/3Tv8a3P
to watch news from Pakistan and around the world.
Advertisement
Read More News On
End of Article