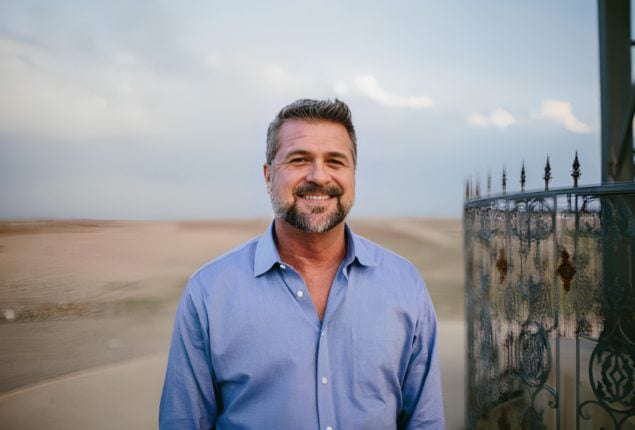 Victor Marx: Overcame abuse with faith, born in 1965.
Versatility: Marine Corps, martial arts, CEO of All Things Possible.
Impact: Founded ministry, $1 million net worth in 2023.
Victor Marx, the creator and CEO of All Things Possible, had a horrific background that included severe abuse. He not only recovered but also committed his life to helping others heal by embracing military discipline and a strong faith in God. Despite holding the world record for "Fastest Gun Disarm" and holding a seventh-degree black belt, Victor is a versatile individual—filmmaker, novelist, martial arts expert, and high-risk humanitarian.
Victor was born on July 5, 1965, in the deep south of the United States, into a challenging family with a father profoundly immersed in martial arts and a mother with a chaotic personal life. Despite having multiple stepfathers, he graduated high school after attending 14 schools, demonstrating his fortitude.
Victor, at 58, stands at 5 feet 10 inches and is physically fit. His 35-year marriage to Eileen Marx, a well-known author and film producer, exemplifies stability and dedication. They have five children and five grandchildren between them.
Victor's path has included service in the United States Marine Corps and the establishment of All Things Possible Ministries, which aims to free children worldwide from abuse. His anticipated net worth of $1 million in 2023 reflects his achievement in a variety of industries. Victor Marx's life story is not just one of personal victory, but also one of encouragement for people facing adversity.
Also Read
To stay informed about current events, please like our Facebook page https://www.facebook.com/BOLUrduNews/.

Follow us on Twitter
https://twitter.com/bolnewsurdu01
and stay updated with the latest news.
Subscribe to our YouTube channel
https://bit.ly/3Tv8a3P
to watch news from Pakistan and around the world.
Advertisement
Read More News On
End of Article