Engin Altan shares glimpse of his daughter's birthday celebration
Famed Turkish actor Engin Altan Duzyatan and his wife celebrated the third birthday of their daughter Alara with close friends and family members.
Taking to Instagram, Engin Altan aka Ertugrul also shared a glimpse of Alara's birthday celebrations with his fans.
He posted a sweet photo with the daughter with the caption "Birthday girl….Alara' on his Instagarm story.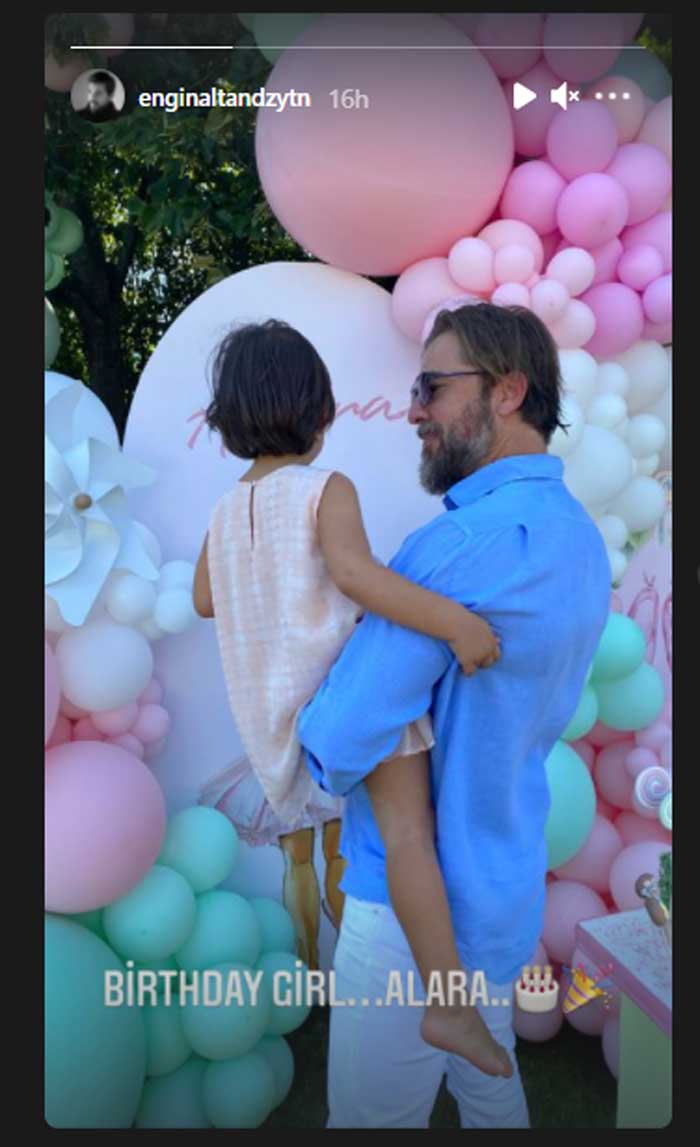 Fans and fellow celebrities showered love for the little angel and also prayed for her future.
Earlier, the Turkish actor had shared a new photo of himself with his son to his Instagram story in which he can be seen enjoying the water sport with his son.
Engin Altan wrote on his Insta Story, "Wakeboarding with Emir."
The photo of the Turkish actor and his son is being shared on various social media pages.
It should be noted that Turkish actor Engin Altan gained worldwide fame after showing the true essence of acting in Ertugrul Ghazi and today his number of fans is in millions. His fans and followers highly praise every style of his and share it on social media, making it viral.
People around the world, especially Pakistanis fell in love with the character as well as with Engin Altan Duzyatan. The drama series shows the history of how the Ottoman Empire was established, led by Ertugrul, the father of Osman I, the founder of the Ottoman Empire.
Adsence 300X250
---