Pakistan
Prime minister Imran Khan has said that the government will focus on spending more money on human development projects. The PM said this while addressing the groundbreaking of the Hazara Motorway Phase II in Havelian. He said that we are also paying close attention to agriculture and industry Let it...
3 hours ago
Pakistan successfully conducted training launch of the surface to surface ballistic...
4 hours ago
Indian ex-army official who backed the raping of Kashmiri women is...
---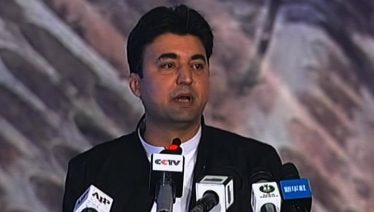 5 mins ago
Federal Minister for Communications and postal services Murad Saeed has said that...
4 hours ago
At least 36 people have died in Iran since protests erupted across...
1 min ago
Versatile Pakistani film actor Bilal Ashraf has chosen a girl and will...