WATCH: Anushka Sharma, husband Virat Kohli seem to enjoy their vegan lunch date in London
Anushka Sharma and her cricketer husband Virat Kohli dined at Tendril Restaurant in London for a vegan lunch date. On the restaurant's Instagram account, a photo of the pair with chef Rishim Sachdeva was posted.
Anushka was photographed wearing an off-white cardigan with husband jeans and white sneakers. Her hair was left down, she wore a black mask, and she carried a black handbag.
Virat dressed casually in a pink T-shirt, grey jeans, and white sneakers. He was wearing a mask and carrying a sweatshirt.
The picture was posted with the caption, "When @virat.kohli & @anushkasharma visit for lunch So glad you enjoyed!" Their visit comes a few days after India beat England to win the second Test match of their ongoing series.
View this post on Instagram
The couple also posed with the restaurant's other employees in another photo uploaded online. It was labelled, "Unusual diner!! Indian Captain!!"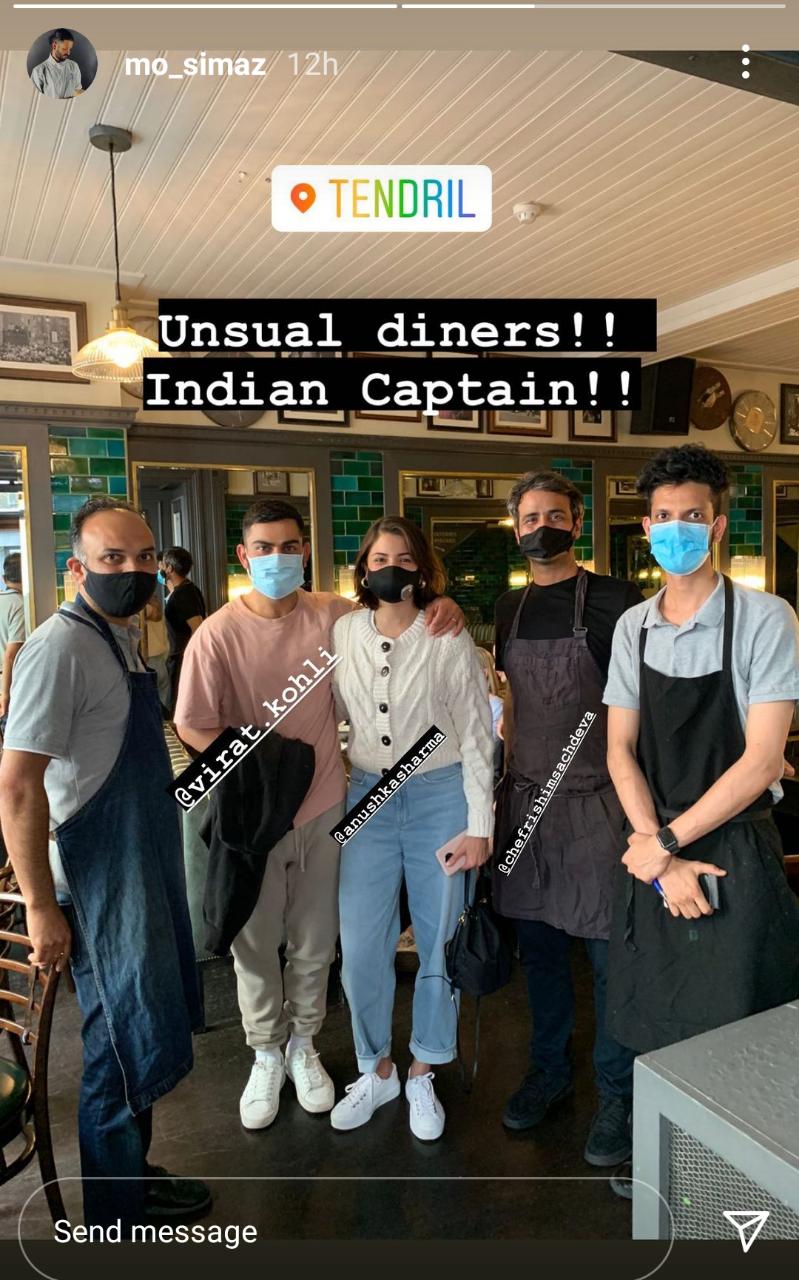 Anushka also shared a photo of their dinner on Instagram Stories, writing, "Best vegetarian/vegan food ever !" and tagging the restaurant and Rishim.
Adsence 300X250
---