Cavit Çetin Güner, popular Turkish star who rose to fame after playing Dogan Alp in Dirilis: Ertugrul, recently apologized his Pakistani fans for not coming to Pakistan.
Like the other stars from the series, Cavit Çetin  also got an offer from Pakistan but he was scammed by the Pakistani.
Taking to his Instagram he wrote a message in Urdu and said: "I apologize from the Pakistanis. In Turkey, I met a man named Musawair Abbasi who was a lawyer and we talked and agreed on a business plan. However, later I found out that the business plan was fake and Musawir Abbasi lied."
"We have a mutual love for Pakistani people but due to current circumstances, I won't be able to visit Pakistan. I believe that I will meet trustworthy people and will meet you soon."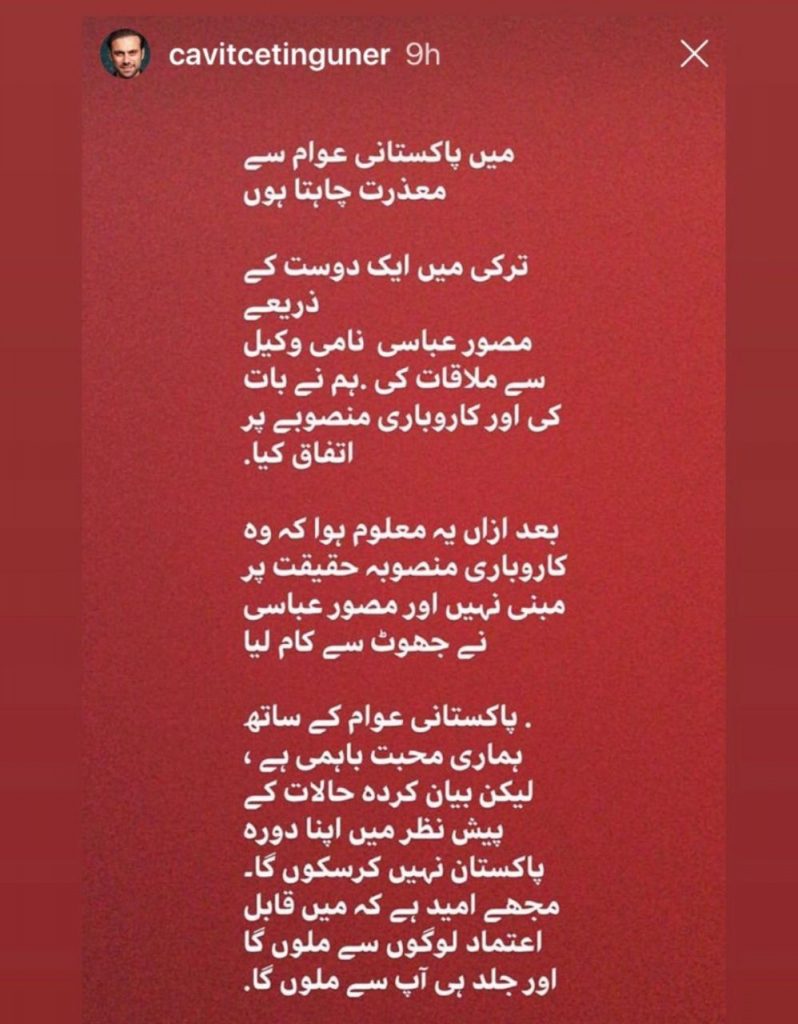 However, the actor started working by selling water at the age of six and got his first commercial offer during his university days.
Cavit Çetin Güner tied the knot with Rehyan Turku Hazer, later divorced and they have a son together, named Ali Demir.