PHOTO: Anushka Sharma arrives in Dubai as she gets greeted with chocolates
Anushka Sharma has arrived in Dubai after nearly three months in the United Kingdom. Virat Kohli, her husband, will play in the IPL 2021's second phase.
Anushka Sharma said her goodbyes to the United Kingdom and arrived in Dubai on Sunday. The actress has joined her husband, cricketer Virat Kohli, for the forthcoming IPL 2021 matches, along with her daughter Vamika.
Anushka took to her Instagram Stories to share a series of photos from her recent travels. She began by sharing a photo of the sky taken from her flight window, thanking the United Kingdom for a fantastic experience. "Adios UK, you've been great, as always," she said.
She then revealed it with a photo of the Royal Challengers Bangalore (RCB) flag. "We are here! Dubai". She then uploaded a photo collage of the greeting she received at the hotel where she is staying. A selection of desserts was shown in the photo, along with photos of Anushka. Virat was also featured in one of the photos.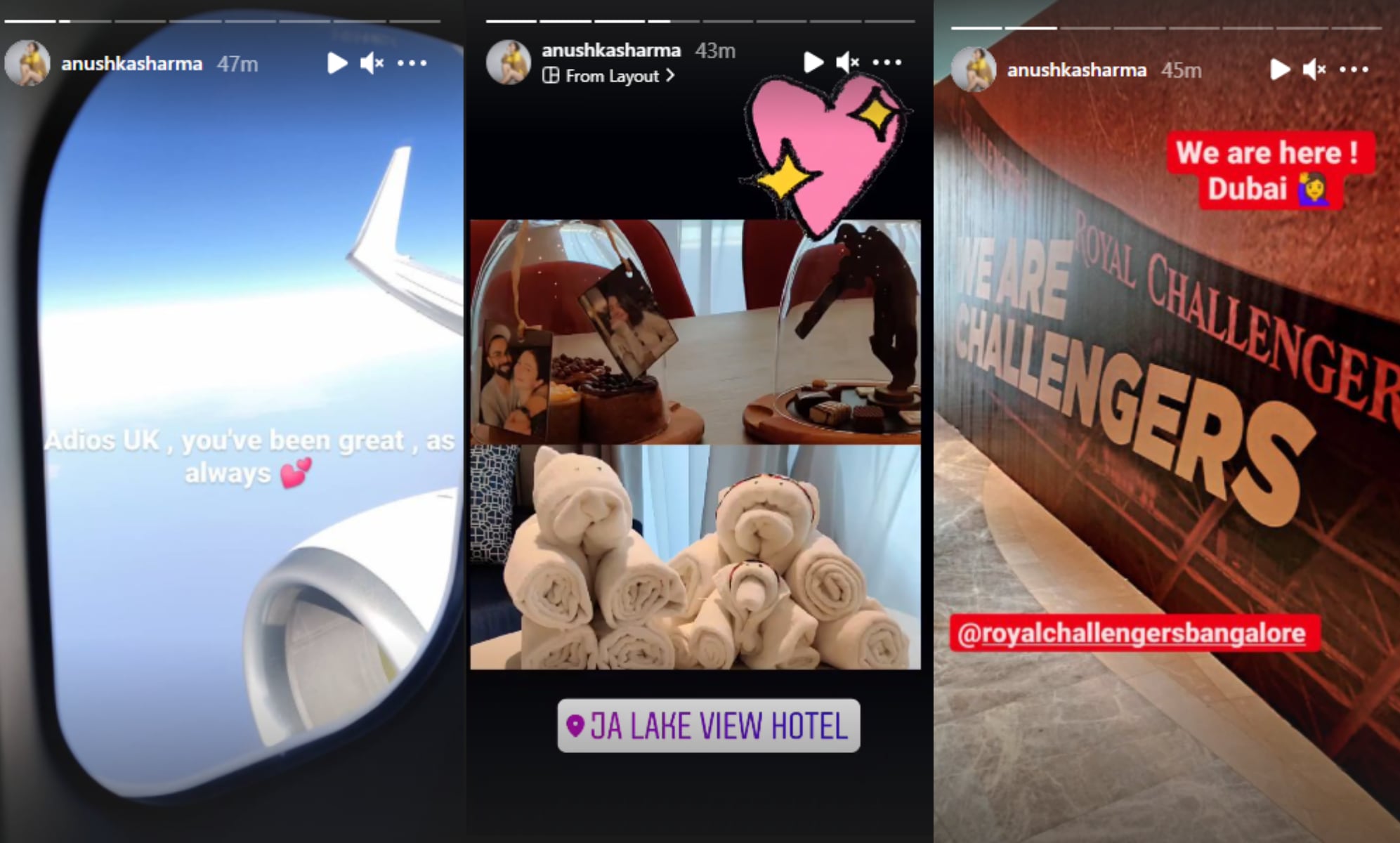 The show-stealer, though, was a Virat chocolate sculpture. A miniature chocolate facsimile of a cricketer hitting a ball was provided by the hotel. Anushka added a heart sticker to the photo.
Adsence 300X250
---