Delhi riots: Hindutva extremists vandalize Mosque, Muslims' properties
A mosque in Ashok Nagar, in Indian Capital Dehli has been set on fire by Hindutva terror forces.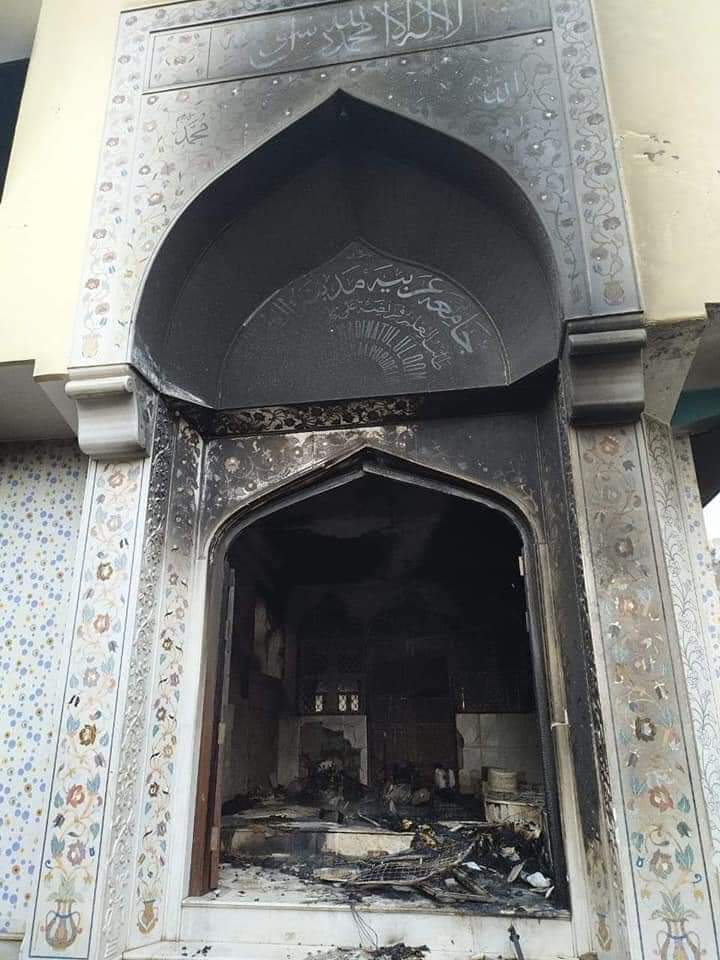 According to the details, violent Mob is also targeting businesses owned by Muslims around the vicinity of the mosque in Dehli.
A video footage went viral on social media in which a mob of young men climbing on top of the mosque's minaret.
https://twitter.com/AliSahin501/status/1232330953013579776?s=20
At least seven people have been killed and more than 150 injured in Indian Capital, Delhi police had imposed section 144 in 10 areas in the capital Delhi after violent protest held at Maujpur.
Protest held over the controversial citizenship Act in India that discriminates Muslims.
Clashes occurred between supporters and opponents of the act, vehicles were burned.
The unrest and violence began on Sunday in Muslim-majority areas and continued yesterday.
Police fired tear gas shells and led baton charges to control large crowds.
Hospital sources said that the injured ones are being treated in Delhi's GTB hospital.
A source said, "One of the seriously injured is a senior police officer. He has now been moved to another hospital for specialized treatment."
The controversial Citizenship Act was passed last year according to which non-Muslim immigrants are given citizenship. Muslims were neglected in this act.
Opponents of this act started several protests soon after the law was passed. Clashes had occurred.
US President Donald Trump said that the United States has "a very good relation" with Pakistan.
Donald Trump addressed a packed rally in Ahmedabad. He hoped to decreased tensions in the regions.
Donald Trump said, "US and India are committed to stopping terrorists and fight their ideology. For this reason, since taking office, my administration is working in a very positive way with Pakistan to crack down on terrorist organizations and militants which operate on the Pakistani border,"
More than 100,000 people were present at the cricket stadium. Donald Trump got a warm welcome in India upon arrival, including soldiers coming on camels, playing Bollywood songs, etc.
Adsense 300 x 250
---