Google Drive Now Allows You to Block Other Users
Google Drive has many convenient features that excel other cloud storage services. Storing, sync, and editing personal files is one thing. But most of the platform's power lies within its collaborative aspects, especially its paid features, like Workplace or G Suite business.
On top of all these, Google Drive's sharing policy has rather been quite easy in a way that there are no restrictions or second authentication for sharing something with other people. All that is needed to be done is enter the correct Gmail address in the sharing interface and the files will appear on another person's "share with me" tab.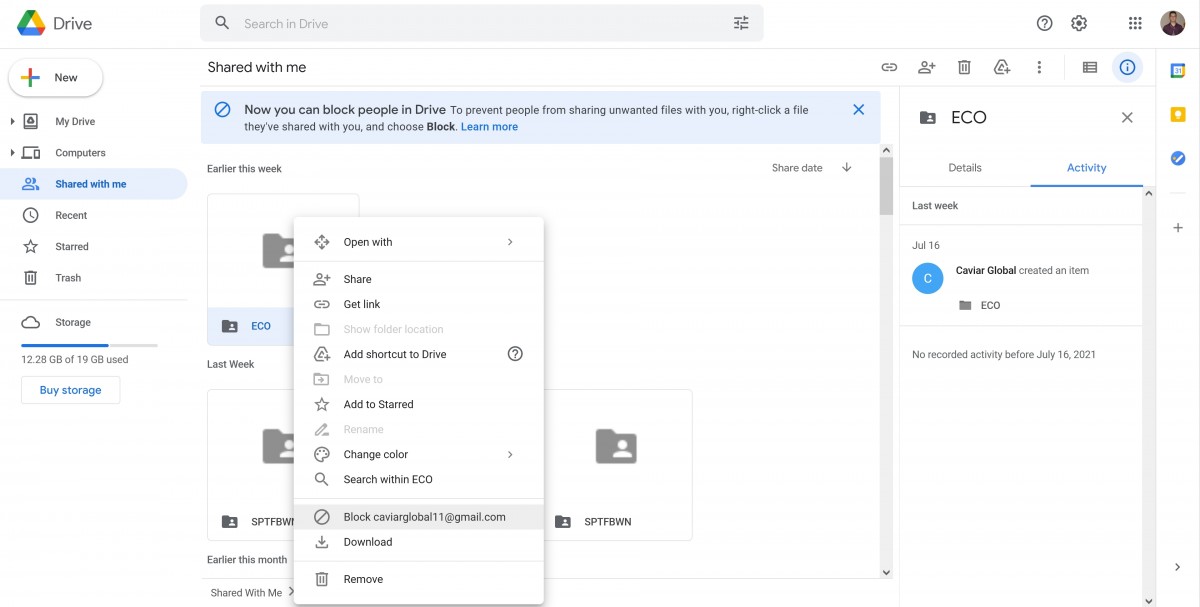 In May, Google released a set of upgrades aimed at "Arming Google Workspace users and administrators with enhanced counter-abuse and threat-analysis tools." The option to block another Google Drive user is one of these features. The feature has now officially begun seeding, and it is thankfully not confined to paying Google customers. It's also available to free personal accounts.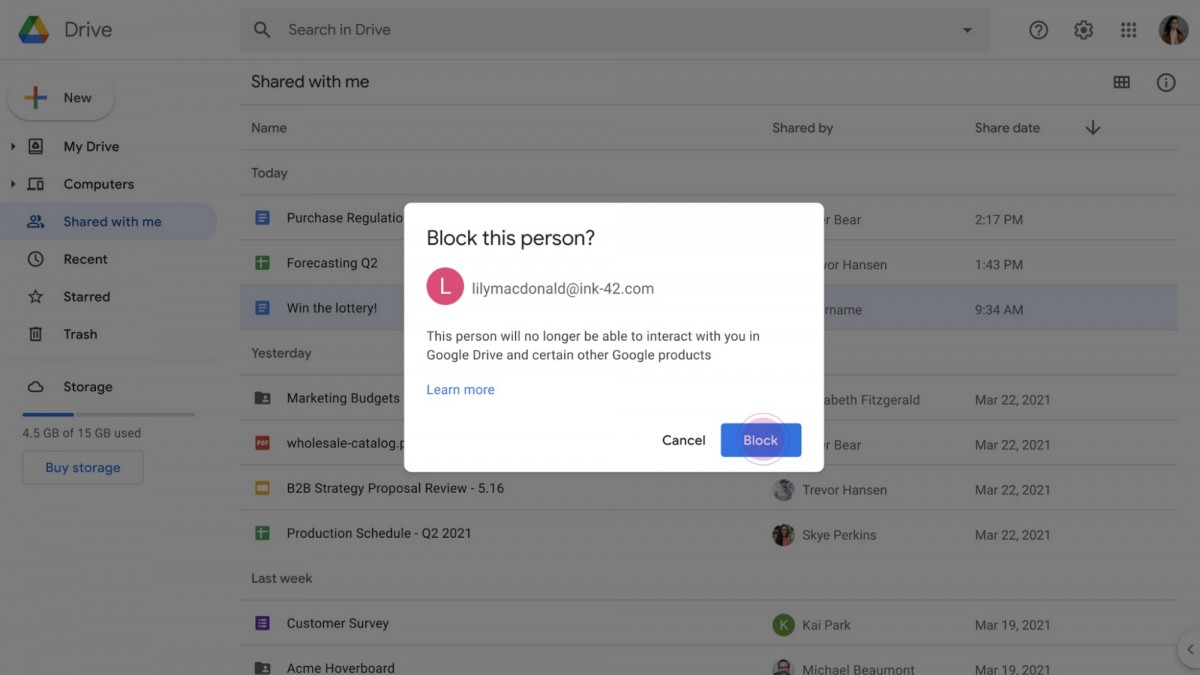 To block someone, you just have to right-click on some of the undesired content, shared by said user and press the "block" option. This will do three things;
In the future, you can prevent another person from sharing any content with you. If another user, for example, has a history of posting spam or abusive content, this can be a beneficial control.
Remove any existing files and folders that have been shared with you by another user. This is a simple approach to delete all spam or abusive content published by a single user at once.
Remove access to your stuff from someone else, even if you've previously shared it with them.
It should be noted, however, that restricting a Google account on Drive may result in the account being blocked on other Google services in some way. Although there isn't a lot of information on this subject, it's still worth discussing. However, in the vast majority of circumstances, further levels of blocking will be viewed as a benefit rather than a problem.
Adsence 300X250
---