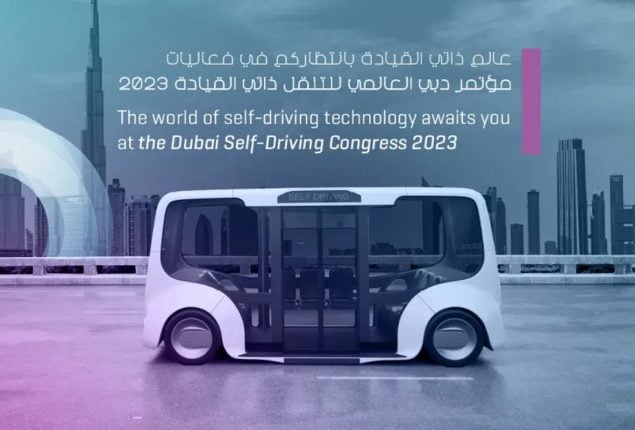 The Dubai World Congress for Self-Driving Transport's third edition will commence on September 26 at the Dubai World Trade Centre. This unique two-day event in the Middle East, themed "Empowering Mobility 4.0," will begin by recognizing the winners of the Dubai World Challenge for Self-Driving Transport, focusing on "Self-Driving Buses."
Approximately 2,000 participants from across the globe will attend, including 53 speakers, offering 18 seminars and workshops, 8 discussion panels, 5 parallel sessions, and 2 knowledge sessions led by the International Society of Automotive Engineers. Experts, researchers, and developers in autonomous mobility technology will be part of this event.
The opening session's keynote speaker will be Sam Rogers (Flying Man), Chief Designer, and Test Pilot at Gravity Industries, discussing the future of mobility with the Gravity Jet Suit. On the first day's closing, international driverless transport technology expert Stephen Shladover will give a speech.
The second day will feature Dr. Marko Bjelonic, Founder of Swiss Mile Company, as the keynote speaker, and Duncan Walker, CEO, and Co-Founder of Skyports, will deliver the closing speech.
Advertisement
Read More News On
End of Article