Couple Alert: Are Bilal Abbas & Ramsha Khan dating?
Celebrity couple actress Ramsha Khan and heartthrob Bilal Abbas Khan are rumoured to be in a relationship. They both worked together in a feature film 'Thora Jee Le' in 2017.
Bilal Abbas and Ramsha Khan had also shared the screen for another project 'Mohabbat Hogai Akhir'.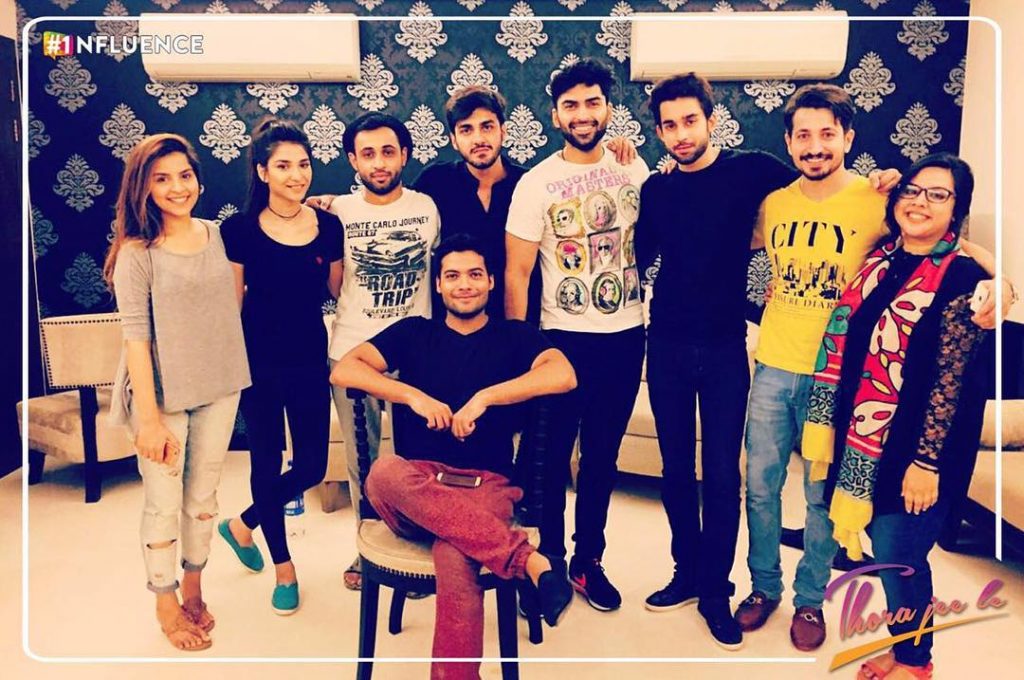 However, there are some clues about Ramsha Khan and Bilal Abbas's relationship. Once Bilal Abbas hosted a Q/A session on his Instagram handle and a fan requested him to be in a relationship with her to which he replied, "Oh, that ship has sailed!"
Bilal Abba's response to this question surprised his fans and many of them suspected that he might be in a relationship. The actress has also been spotted at Bilal Abbas Khan's house as they are quite close.
Earlier, Ramsha Khan posted an adorable picture with the actor praising him and wrote, "Because I envy his lashes.
Moreover, Bilal Abbas's mother and sister also share a good relationship with Ramsha Khan and she often comments on her posts. Even his sister wished Ramsha Khan on her birthday with a sweet note.
Here are some clues about their relationship:
The rumours of their relationship are going viral on the internet and people have different views about it. Some people commented on this matter and they said Ramsha and Bilal are just good friends as this has been confirmed by Bilal Abbas Khan's mother.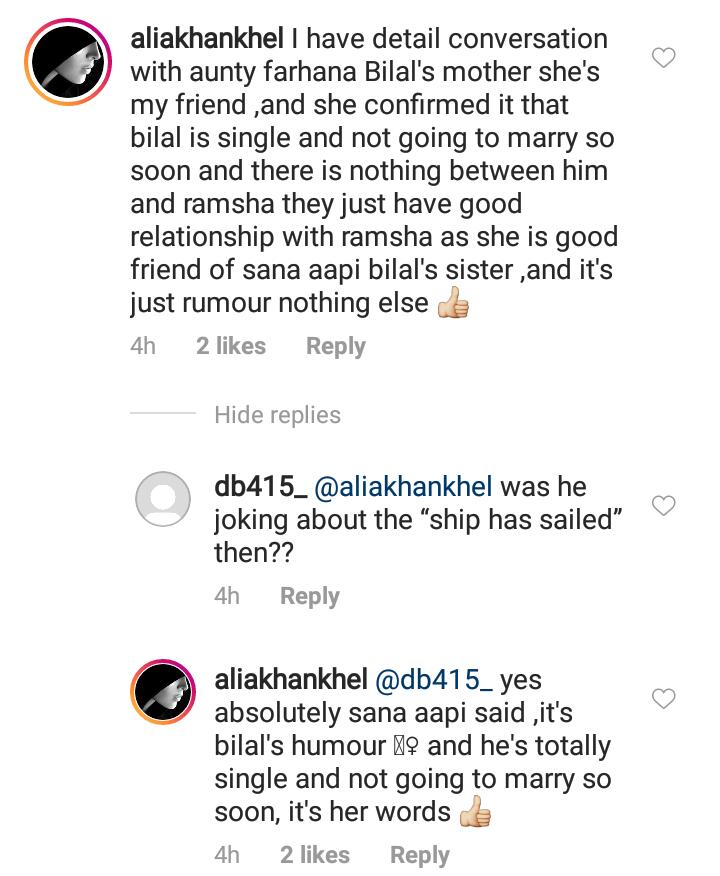 Although, both the actors still haven't commented on this matter yet. Whereas, fans are eagerly waiting for their response.
Adsence 300X250
---