Sumbul Iqbal scandal: Alleged to be in relationship with married man
Pakistani actress Sumbul Iqbal is being heavily criticized for having a relationship with a married man.
Mantasha Kiani, an emerging model accused Sumbul Iqbal of having a relationship with her father since the past 10 years.
In her Facebook post, she exposed the actress and asked her why she is having a relationship with her father?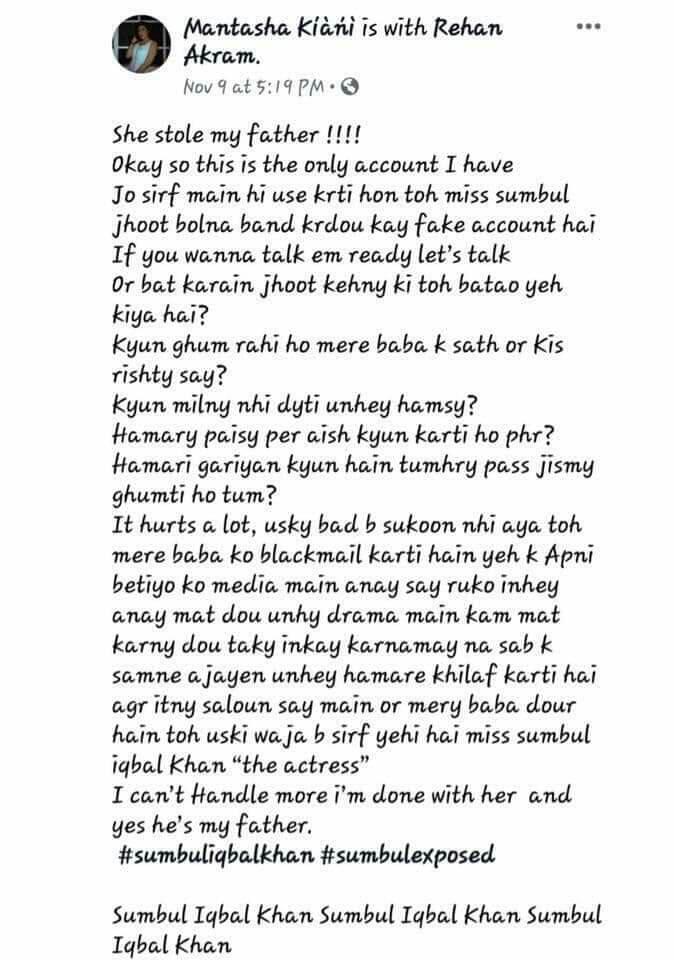 According to Mantasha and her family, the actress is a homewrecker and she is living with Nadeem Kiani from many years.
Another allegation on her is that she has taken the property of Nadeem Kiani on which she and her sister are living a luxurious life.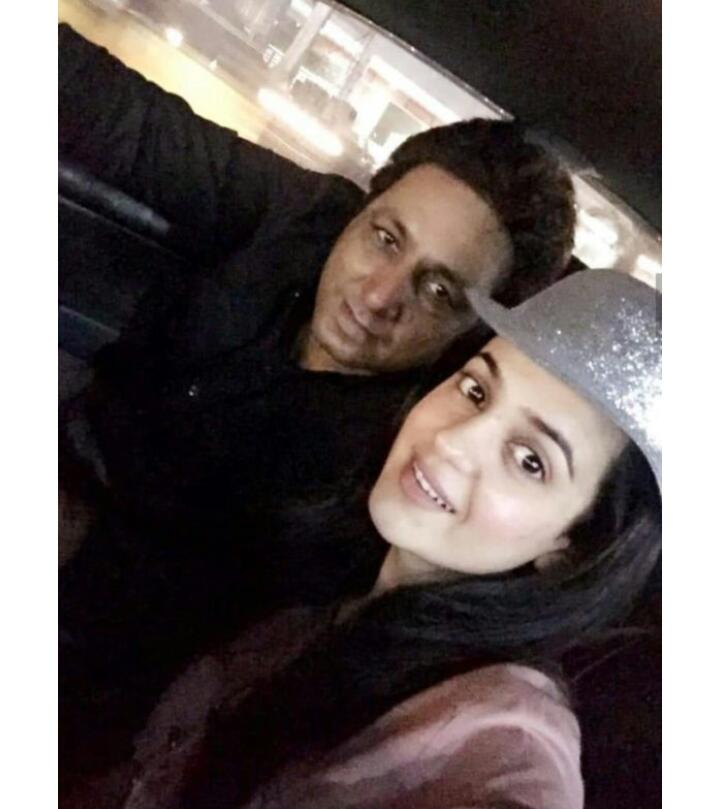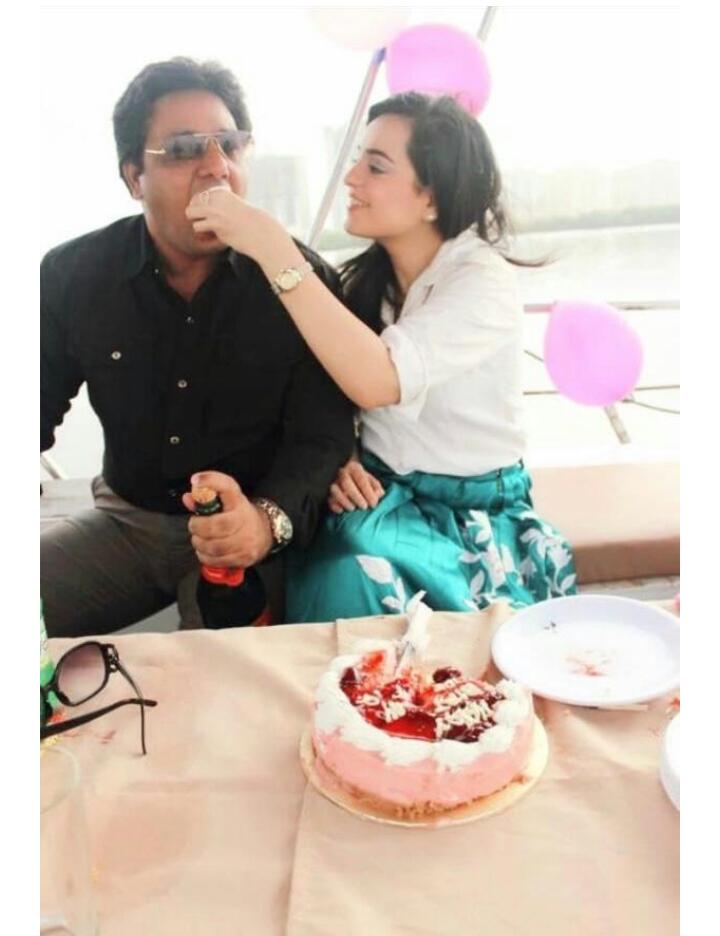 An audio clip between the actress and Nadeem has also been leaked which proves all the allegations on the actress.
Here is Sumbul Iqbal's leaked audio with Nadeem Kiani:
However, Sumbul has not shared the part of her story on this matter.
Adsence 300X250
---