Blake Lively and Gigi Hadid are really good friends. They talked nicely to each other on Instagram.
Gigi joked about Blake's photo saying it was before she welcomed her first child.
Ryan Reynolds also expressed his love by sharing Blake's photos.
Gigi wished Blake a happy 36th birthday and shared an old picture of Blake when she was pregnant with her first baby. Gigi said she likes the picture because it makes her feel like she's the youngest in their group of friends.
Gigi wished Blake, "Lots-o-angel babies later, u are a magical friend and mamma — protective, warm, witty, thoughtful, talented, HOT!"
She continued, "Ur made of all the good stuff like rainbow sprinkles and butter and bourbon whipped creme. And lobster salad. Lots of lobster salad." Hadid concluded the message, "Thank you for your light and example sister @blakelively. Wishing you the best year yet. (birthday cake emoji) u know ily!"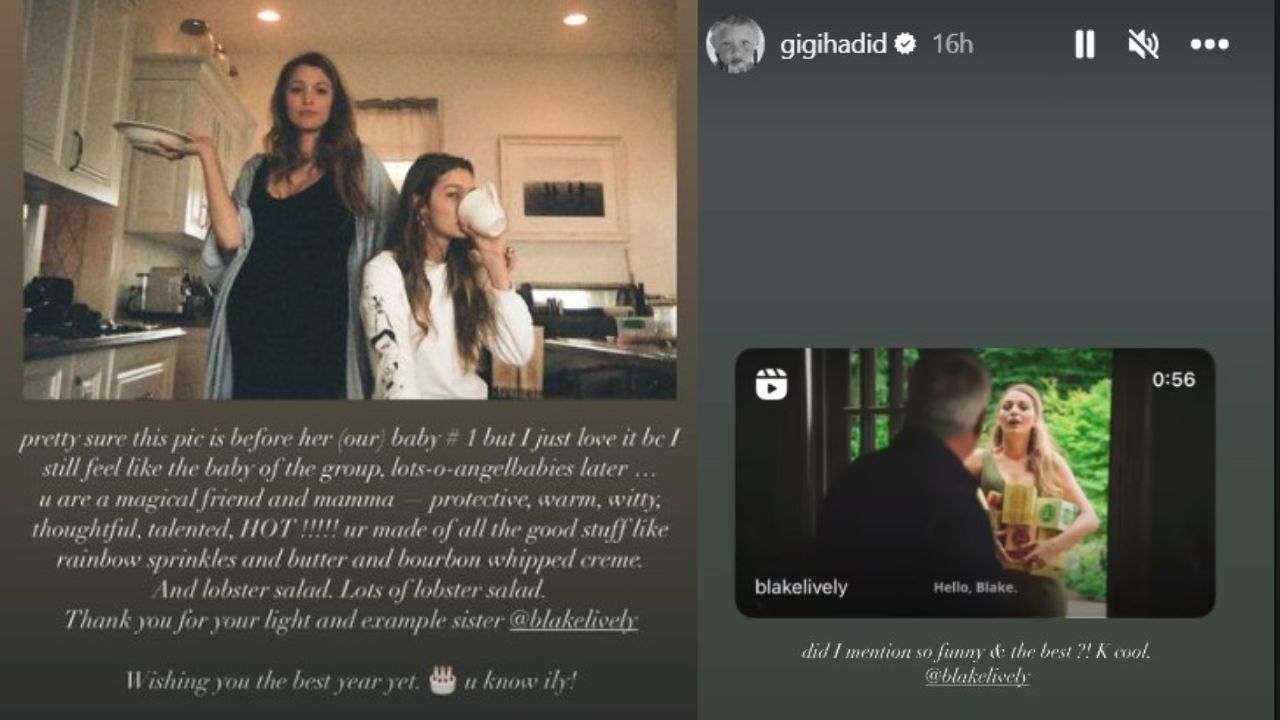 Blake reciprocated the affection by sharing Gigi's post and humorously mentioning that, "This was before baby #3 for me and #1 for you. (red heart emoji) Coparenting with you whether you agree to raise my children or not is one of my life's greatest joys. Love you, mama, sister, friend."
Blake Lively's husband, Ryan Reynolds, wrote a sweet message for her birthday. He showed how much he loves and admires his wife. He put up many pictures of Blake and talked about how she has made a big and positive difference in his life.
Ryan captioned the post, "The only thing irrevocably mine in the world is the love and appreciation and awe I feel for this person." He further added, "Witnessing her life is something I couldn't take for granted if I tried. And believe me, I try. Happy Birthday, @blakelively. You hung the damn moon."
Advertisement
Read More News On
End of Article