'Satanic face' captured in photo of Australia fires
Dreadful images show a big devil face of smoke rising up over Australia as the death toll rose to 20.
According to details, the image was snapped by farmer Craig Calvert who was trying to save his land in East Gippsand, regional Victoria.
The farmer posted the picture in his twitter handle which shows a colossal cloud of smoke in an angry red sky with at least three infernos rising up out of woodland.
The fires destroyed homes, about 12.35 million acres of land have burned and at least 20 people have been killed.
Ecologists at the University of Sydney estimated that nearly half a billion animals have been wiped out since the fires began several months ago and nearly 8,000 koalas about one-third of the population in their primary habitat are believed to have died since the fires began.
Australia's environment minister, Sussan Ley stated that up to 30% of their habitat has been destroyed.
Approximately 480 million mammals, birds and reptiles have been lost since the fires intensified in September.
The fires in Australia began in September last year which has destroyed more than 1,300 homes, as well as millions of acres of bush land so far.
Many parts of Australia have been in drought conditions, some for years, which have made it easier for the fires to spread and grow.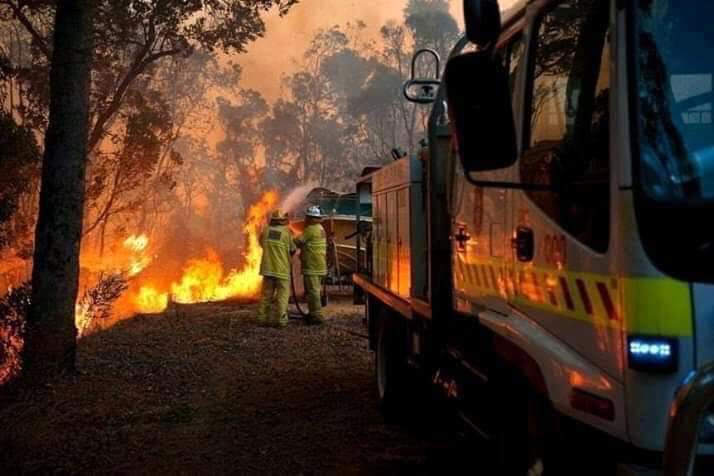 Meteorologists say a climate system in the Indian Ocean, known as the dipole, is the main driver behind the extreme heat in Australia.
Australian Prime Minister Morrison was badly panned for his management of the bushfires. He is facing persistent accusations of being absent, as he took a holiday to Hawaii, and underplaying the role of climate change.
Adsence 300X250
---