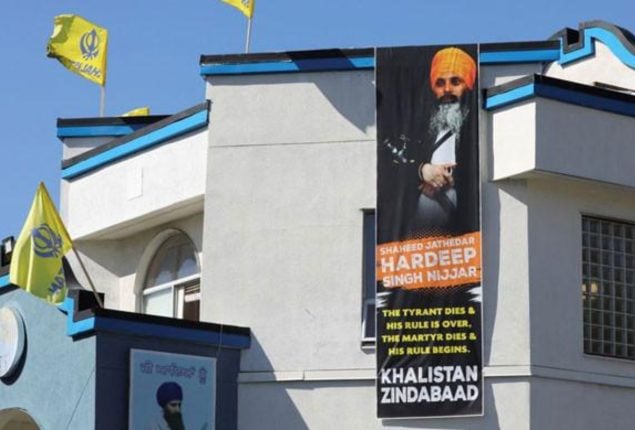 Canada's security agency warned its government in 2017.
This issue was hushed up due to "political sensitivity."
Justin Trudeau was planning to visit India at the time.
Canada's national security agency, in 2017, cautioned the Canadian government that Indian intelligence was using its diplomatic networks, particularly the Indian consulate, to target the Canadian Sikh community, posing a threat to Canada's national security.
However, this issue was hushed up due to "political sensitivity" as Prime Minister Justin Trudeau was planning to visit India at the time, according to classified Canadian intelligence documents.
The Canada Security Intelligence Service (CSIS) report from 2017 revealed that Indian intelligence networks in Vancouver and Toronto were planning to attack Sikhs in Canada.
CSIS recommended disrupting Indian spy agency Research and Analysis Wing (RAW) networks that were expanding their influence and interference in Canadian national affairs for national security reasons.
However, the Canadian government rejected CSIS's recommendation due to concerns about upsetting India and its potential impact on Trudeau's upcoming trip to India. Consequently, Indian diplomats in Vancouver and Toronto continued to operate these networks without interruption.
The revelations come shortly after Prime Minister Justin Trudeau publicly disclosed India's direct involvement in the targeted killing of prominent Vancouver Sikh community leader Hardeep Singh Nijjar.
Trudeau also ordered the immediate removal of RAW's Canada station chief, implying that India had orchestrated the killing using local Indian government spies. These events have raised questions about Canada's handling of Indian interference activities and its diplomatic relations with India.
The CSIS report identified Indian diplomats' involvement in various interference activities, including meeting Sikh organizations, providing financial support, influencing Sikh community elections, and managing pro-India narratives.
Despite CSIS's concerns and evidence of Indian interference, the Canadian government did not take action to disrupt the growing Indian intelligence networks targeting Sikh communities in Vancouver and Toronto.
Justin Trudeau's recent statements and actions indicate a shift in Canada's approach to Indian interference, with investigations into foreign interference, including those linked to India, becoming a top priority.
Advertisement
Read More News On
End of Article