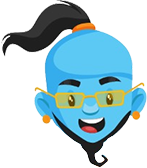 Listen
KARACHI: Dr Ruediger Lotz, consul general of Germany in Karachi, along with Muhammad Usman from AHK Dubai, visited the Dowites78 Operation Theatre Complex, a statement said.
Prof Dr Shafiq-ur-Rehman, general secretary, and the senior management of DOTs received him and briefed him about the projects of Dowites78 Operation Theatre Welfare Society, including Foot and Wound Care Centre.
He also briefed the audience about the goal, which is to do complicated, costly surgeries free-of-charge in the best equipped OT Complex.
Dr Rehman also shared with the German consul general, the upcoming plan of expansion for Dowites78 Foot and Wound Care Centre, which is being managed together with the Dow Graduates of 1991.
Dr Nasrullah Memon, additional medical superintendent Civil Hospital Karachi (CHK), presented an overview of the Dr Ruth KM PFAU Civil Hospital Karachi.
Dow Medical College Principal Dr Saba Sohail presented a brief introduction about the only Foot and Wound Care Centre of Karachi, which is catering to the local population, as well as that of Balochistan and other areas of Sindh.
Dr Lotz in his remarks said that he was impressed by the work being done by DOTs.
"I am extremely excited to visit the private and public sector hospitals in Pakistan and to build a relationship in a very dynamic region," he added.
"I am happy to visit a hospital named after a committed doctor who was also German and to see that her legacy is being carried forward."
Later, Dr Lotz and his team were taken on a visit to the OT complex, where he saw an ongoing robotic surgery and also the treatment being given at the Foot and Wound Centre.
Dr Bilal Ahmed; director of DOTs, Dr Shafiq-ur-Rehman; general secretary of DOTs, and Dr Samia Khan from Dowites Batch of 91 presented a token of appreciation to the visiting delagtion.
End of Article