How many Pakistanis are inducted in Biden Administration?
With new Biden administration in the United States of America (USA), relations of Pakistan are expected to take new heights in future.
Although Prime Minister Imran Khan and other key officials of the government have already expressed their determination to work on fruitful relations between the two countries.
But how many Pakistanis have been inducted in the Biden Administration? Let's take a look.
Following the swearing-in of Kamala Harris as the US Vice President, numerous media houses in India are excited over the appointment of 17 Indian-Americans, outnumbering the Americans of Pak origin, to key positions in President Joe Biden's administration.
However, the new Biden administration has inducted two Americans of Pakistani origin to the key positions.
Ali Zaidi
Ali Zaidi has been appointed by US President-elect Joe Biden as his deputy national climate adviser.
He is the highest ranking Pakistani-American in the Biden administration. Zaidi currently serves as New York's deputy secretary for energy and environment, leading the state's efforts on climate change.
Ali Zaidi is "a leading climate expert and long-time adviser to the president-elect" Biden's team said in a statement, adding that "Zaidi brings the cross-sector and multi-disciplinary experience needed to deliver a whole-of-government response to the climate crisis."
Zaidi had helped draft and implement the Obama-Biden Administration's Climate Action Plan and negotiate the Paris Climate Agreement, the statement added.
Zaidi, 33, emigrated from Pakistan and grew up in Pennsylvania. He studied at Harvard University and Georgetown University.
He is an adjunct professor at Stanford University where he taught graduate courses on technology policy and studied the fiscal and financial impacts of climate change.
In addition to this, Zaidi co-founded Lawyers for a Sustainable Economy, the first-of-a-kind initiative to connect sustainability-focused startups with pro bono legal services.
For eight years, he served in key economic and environmental policy roles in the Obama-Biden Administration during 2009-2017.
Salman Ahmed
Pakistani-American Salman Ahmed inducted in Biden's foreign policy team as a director of policy planning that the US State Department.
He has served as the head of strategic planning in Barrack Obama's National Security Council. Prior to that, he served as the chief of staff of the US Mission to the United Nations and a senior policy advisor to the US Permanent Representative to the UN.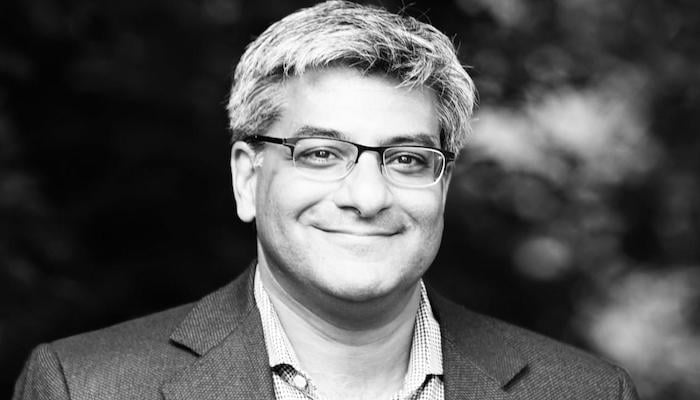 Ahmed is the Pakistan-American to be a part of the Biden administration after Ali Zaidi appointed as climate advisor last month.
The Pakistani-American holds a master's degree in international relations from the University of Cambridge, and a bachelor of science in economics from New York University's Stern School of Business.
Horeover he served as a senior fellow at the Carnegie Endowment for International Peace, where he directed research and led a task force dedicated to making US foreign policy work better for the middle class.
Adsense 300 x 250
---