Pakistan, Russia express determination to promote relations in diverse fields
Pakistan is determined to promote its relations with Russia in diverse fields, said Foreign Minister Shah Mahmood Qureshi on Wednesday.
According to the details, Foreign Ministers of Pakistan and Russia held a joint press conference in Islamabad.
Speaking on the occasion, Foreign Minister Shah Mahmood Qureshi said that Pakistan and Russia are determined to put all efforts together in bringing peace in Afghanistan.
He said that Islamabad desires peace in the region and resolution of all outstanding disputes including Jammu and Kashmir through peaceful means.
Shah Mahmood Qureshi also expressed Pakistan's commitment for early commencement of work on Stream Gas Pipeline project with the Russian partnership.
Russian Foreign Minister Sergey Lavrov said that Moscow will continue to support the Afghan peace process. Adding that, 'We also spoke on the conflicts in the Middle East, North Africa, Yemen, and Syria.' He also said that, 'Russia is ready to facilitate negotiations between Palestine and Israel.'
Before the media briefing, the foreign ministers of Pakistan and Russia held delegation-level talks focusing on the entire gamut of bilateral relations.
Foreign Minister Shah Mahmood Qureshi and Sergey Lavrov led their respective sides and discussed matters pertaining to regional and international importance. This is the first visit of a Russian foreign minister to Pakistan in nine years.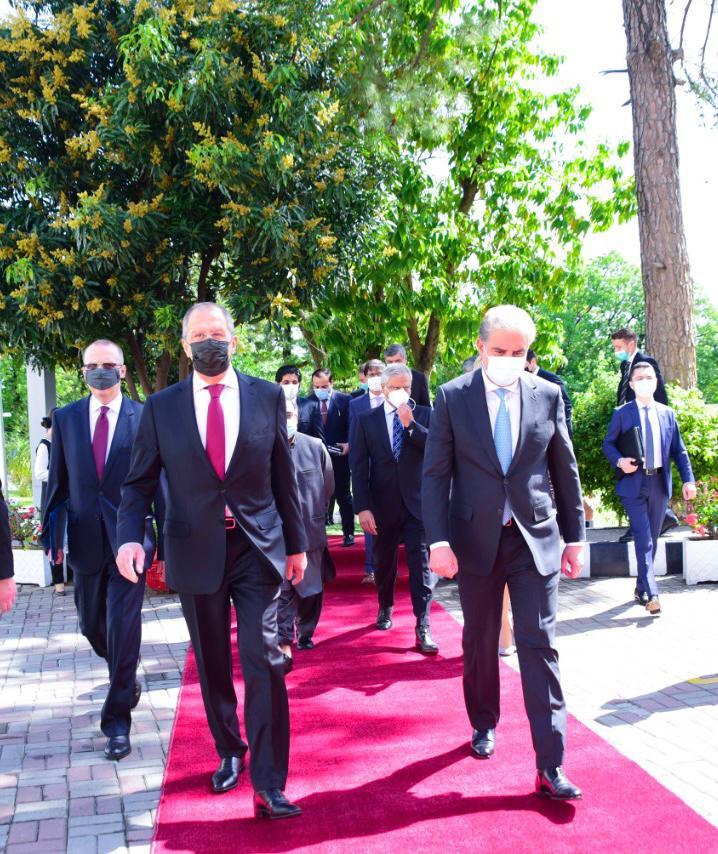 Previously, the Russian foreign minister planted a sapling in the lawns of MoFA.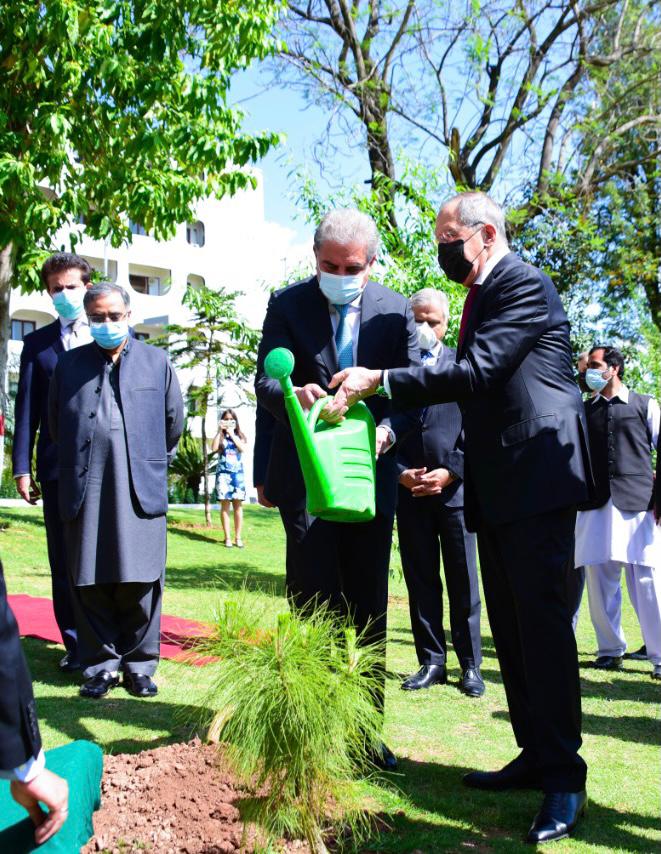 Foreign Minister Lavrov will also meet Prime Minister Imran Khan and Chief of the Army Staff General Qamar Javed Bajwa.
Adsense 300 x 250
---