Social Media Platforms starting to restore in Pakistan
The social media sites have been restored in Pakistan which was earlier shut down temporarily by Pakistan Telecommunication Authority (PTA).
According to the details, the Interior Ministry directed Pakistan Telecommunication Authority to block all social media platforms including Twitter, WhatsApp, Facebook, YouTube, and Instagram till 3 pm.
The ministry said in a statement that, the PTA has been ordered to blocked the services of Twitter, WhatsApp, Facebook, YouTube, and Telegram and Twitter in the country.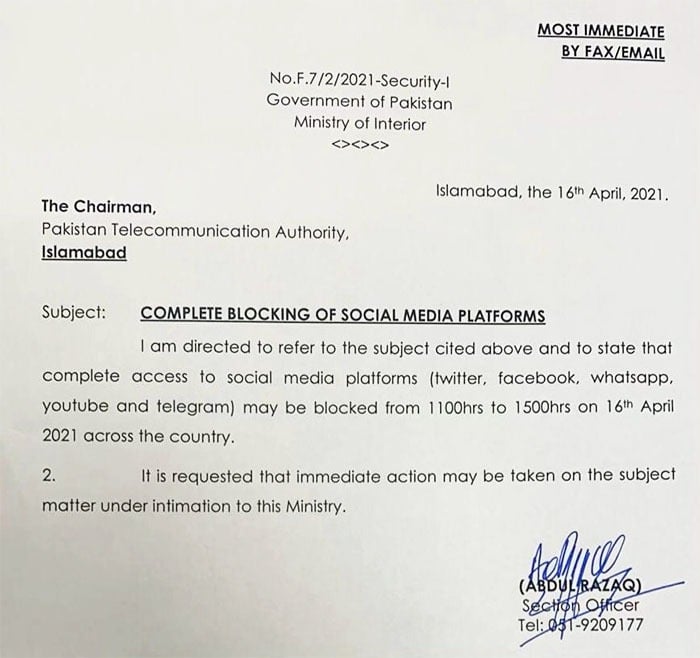 "….complete access to social media platforms (Twitter, Facebook, WhatsApp, YouTube, and Telegram) may be blocked from 1100hrs to 1500hrs on 16th April 2021 across the country," read the notification issued by the ministry to chairman PTA.
"In order to maintain public order and safety, access to certain social media applications has been restricted temporarily, sources within the PTA said.
Press Release: In order to maintain public order and safety, access to certain social media applications has been restricted temporarily.

— PTA (@PTAofficialpk) April 16, 2021
Adsence 300X250
---