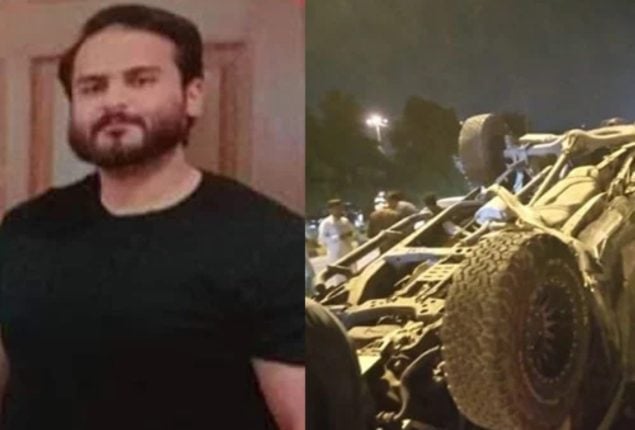 Tragedy unfolded on Seventh Avenue in Islamabad.
Medical staff worked tirelessly to save Anza's life.
PM Shehbaz expresses deep grief over the loss of life.
In a tragic car crash accident, the son of a prominent figure in the Pakistan Muslim League-Nawaz (PML-N), Anza Tariq lost his life on Tuesday.
Witnesses report that the accident occurred on Seventh Avenue in Islamabad when Anza Tariq's vehicle swerved suddenly to avoid colliding with a motorcyclist.
As a result, the car hit a roadside pole, flipped over, and left Anza Tariq critically injured.
Immediate action was taken as emergency services were called to the scene, rushing Anza Tariq to a nearby hospital, where medical staff worked tirelessly to stabilize him.
Unfortunately, despite their efforts, the severity of his injuries proved too much, and he tragically passed away.
In the wake of this heartbreaking incident, Prime Minister Shehbaz Sharif expressed profound grief and sadness over the loss of the PML-N leader's son.
He extended his sympathies to the bereaved family and offered prayers for the departed soul.
Advertisement
Read More News On
End of Article