Humayun Saeed shares adorable snaps with Hamza Abbasi's son
Hamza Ali Abbasi's son Mustafa Hamza Abbasi is one of the cute star kids. The kid became the talk of the town ever since he is born.
Recently, legendary Pakistani actor Humayun Saeed shared adorable snaps with Hamza Ali Abbasi's son on his Instagram account.
He captioned the post as,
"Masha Allah the most adorable and chilled out kid Mustafa Hamza Abbasi. Had the strangest yet happiest feeling when I held him; sudden realization that Hamza's not only married but also has a child!"
Humayun went to write,
"May Allah protect the entire family from evil eyes. May Allah bless them all and May Allah give Mustafa a life filled with lots and lots of joy, success and wellbeing."
A picture of Humayun Saeed along with his wife Samina Humayun Saeed and Sana Shahnawaz, holding the cutie also making rounds on social media.
Hamza Ali Abbasi and Naimal Khawar were blessed with a baby boy and named him Muhammad Mustafa Abbasi.
As Naimal Khawar stepped into the motherhood club, she, since her son's birth, shares cute glimpses with her Insta fam.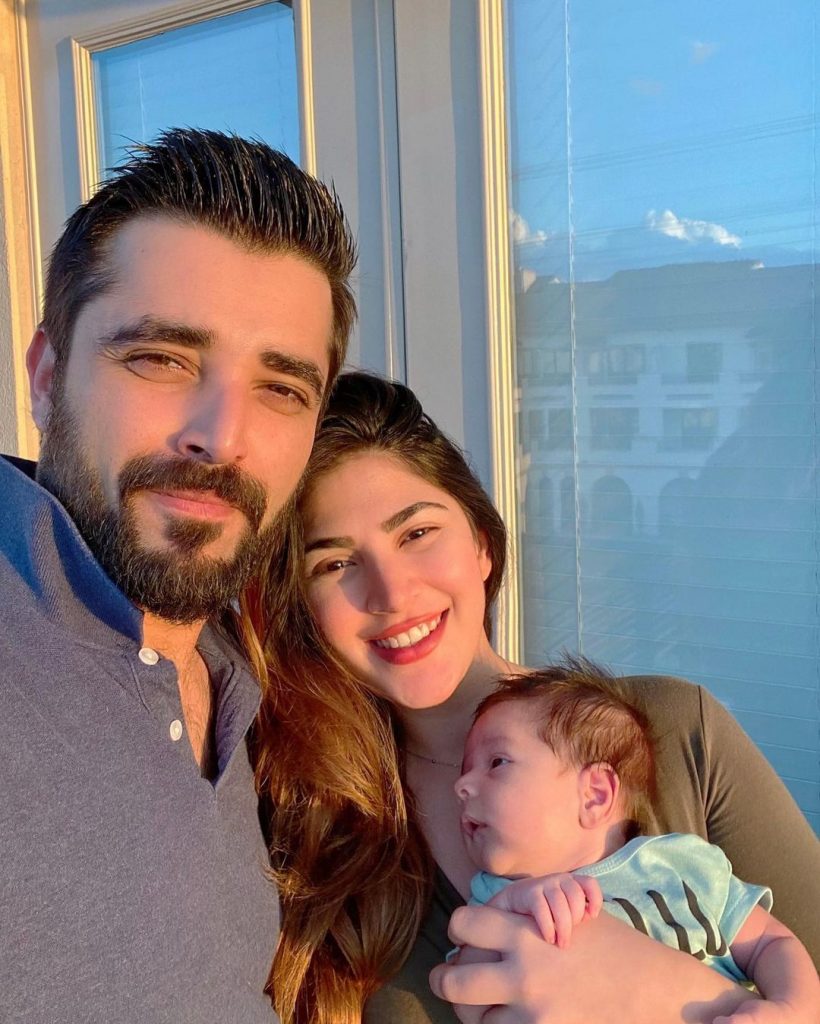 ---
Adsense 300 x 250
---