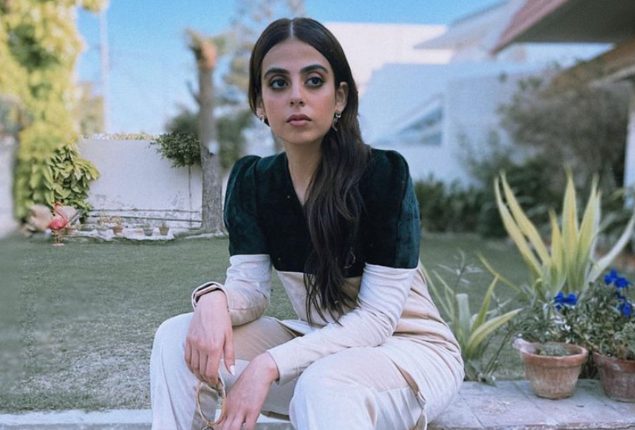 Yashma Gill shared her journey to becoming an actress.
She humorously acknowledged her talkative nature.
Yashma delved into her experiences with negative characters.
In a candid interview, Yashma Gill shared her remarkable journey from childhood dreams to becoming a versatile actor in Pakistan's entertainment industry. With humor and profound insights, Yashma discussed her experiences, fears, and the nuances of her acting career.
Acknowledging her talkative nature, Yashma humorously defended herself, saying, "I talk good stuff." She later joked about her tendency to elaborate on her stories. Despite her gift of gab, Yashma's true passion lies in acting, a dream she always had. She attributed her journey to the "law of attraction," emphasizing how thoughts can manifest into reality.
Yashma Gill recounted a personal anecdote where she dreamt of owning a beachfront house, which she later achieved. She stressed the importance of envisioning one's goals but also acknowledged the challenges that come with such achievements.
Despite her accomplishments, Yashma revealed her fear of water and shared a humorous incident involving cliff diving during her time in Australia. She overcame her fear through perseverance.
Yashma's love for acting became evident as she discussed her career, attributing her inspiration to Bollywood films like Dilwale Dulhania Le Jayenge and Kuch Kuch Hota Hai during her childhood.
Addressing her association with negative characters, Yashma explained how misconceptions often typecast modern-looking actors in rich yet negative roles. She emphasized that Pakistani audiences focus on characters rather than acting quality.
Yashma Gill shared her efforts to bring diversity to her negative roles, playing each character differently. She expressed her recent desire to distance herself from negative characters, focusing on more positive roles that resonate with her.
She highlighted her creative input in shaping her characters, such as her role in the drama Khel, where she added depth and background to create audience sympathy.
Yashma emphasized the power of storytelling and character development in shaping audience perceptions and reactions.
Also Read
To stay informed about current events, please like our Facebook page https://www.facebook.com/BOLUrduNews/.
Advertisement
Read More News On
End of Article