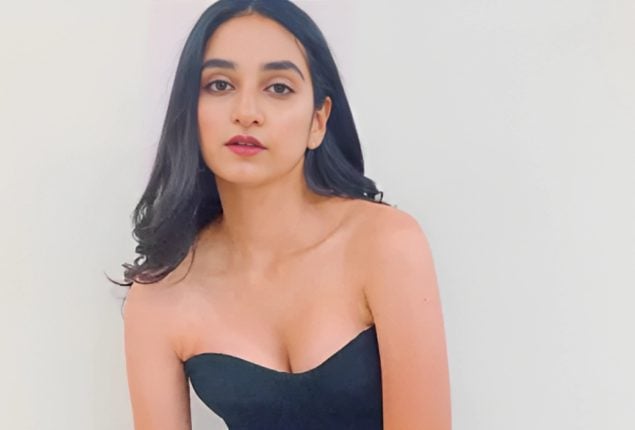 Mamya Shajaffar: Pakistan's Glamour Queen.
Reclaiming the Ultimate Style Symbol.
A Stunning Collection Amid Internet Criticism.
Mamya Shajaffar, the queen of Pakistan's glamour scene, has returned with a bang, reclaiming her position as the ultimate style symbol. Shajaffar's style is a tribute to her unparalleled ability to flawlessly merge drama and elegance, producing an enthralling tapestry of her own self. She remains unfazed by internet criticism of her daring fashion choices.
The Meesni actress recently treated her admirers to a stunning collection of unusual images, as she continues to set new internet fashion trends with the support of her passionate fan base.
Clad in a shape-hugging dress featuring a bold slit extending halfway up her thighs, Shajaffar displayed her well-defined legs and stunning hourglass figure. Her sleek, pulled-back hairdo gave the ensemble a divine feel while lending a hint of mystery.
Take a look at the post below:
View this post on Instagram
This viral video quickly gathered thousands of likes on social media. Emojis of a heart and fire were posted in the comment section by social media users.
Check out the responses below:
Regarding her career, Shajaffar has been exhibiting her abilities in several projects such as Jhok Sarkar, the web series Midsummer Chaos, and Meesni.
Also Read
To stay informed about current events, please like our Facebook page https://www.facebook.com/BOLUrduNews/.
Follow us on Twitter https://twitter.com/bolnewsurdu01 and stay updated with the latest news.
Subscribe to our YouTube channel https://bit.ly/3Tv8a3P to watch news from Pakistan and around the world.
Advertisement
Read More News On
End of Article