Famous Pakistani model Qes Ahmed of Aima Baig is in hot water once more when Taloula Mair accused him of having an extramarital affair with Nimra Khan. She responded,  "I wouldn't be surprised about it because he was cheating on me with her last year even before Aima Baig and then it was Aima Baig, so it makes sense that he ran back to her, it's obvious that he had to run back to her as last option and exploit her, although he doesn't like her, even his family bitches about her." when a fan revealed that Qes Ahmed is dating Pakistani actress Nimra Khan and has even In her Instagram story, Taloula said these things. Dialogue Pakistan reported the news.
According to her most recent stories, Nimra Khan, an actress, hasn't hurt her in any way, so there's no need to criticize her; just give the girl a break, she said, adding that no one can tell you what to do when you're in love because you'll just go ahead and do it. She described Qes Ahmed as being toxic. Here are a couple screenshots from her article where she claimed not to have a problem with Nimra Khan, but in her question-and-answer session, she did warn her about a poisonous man. Look at the screenshots.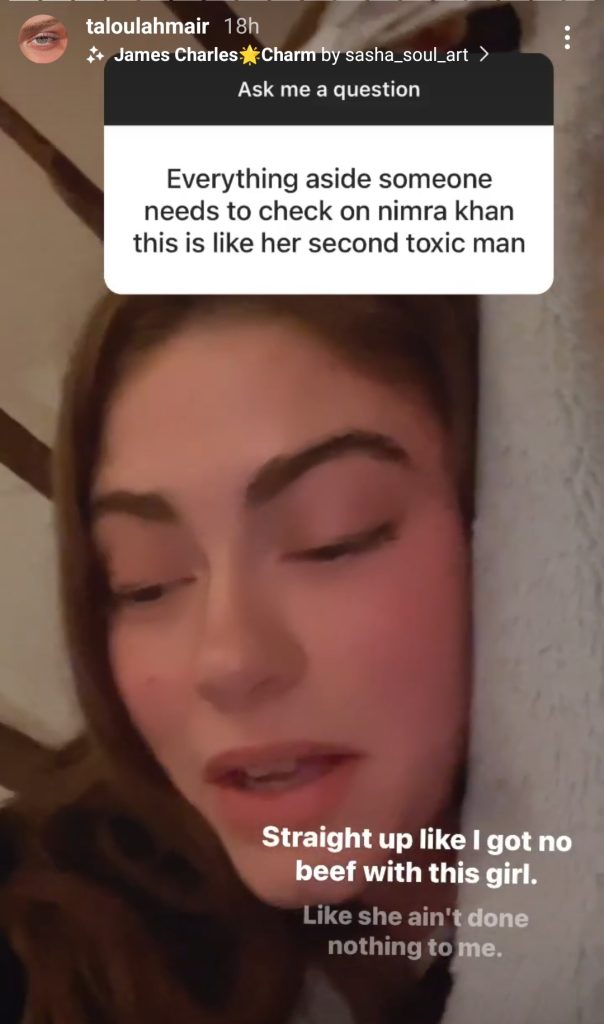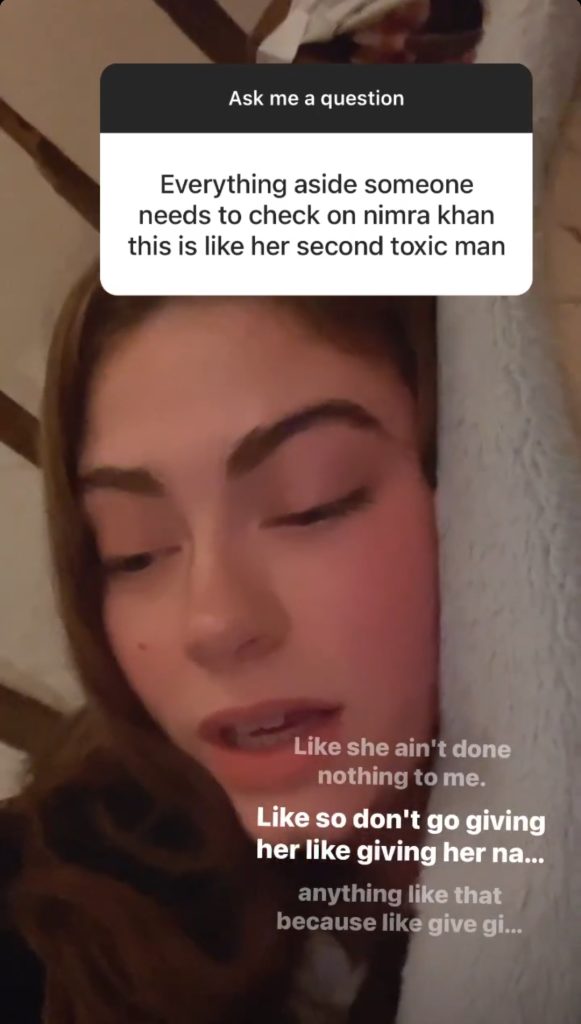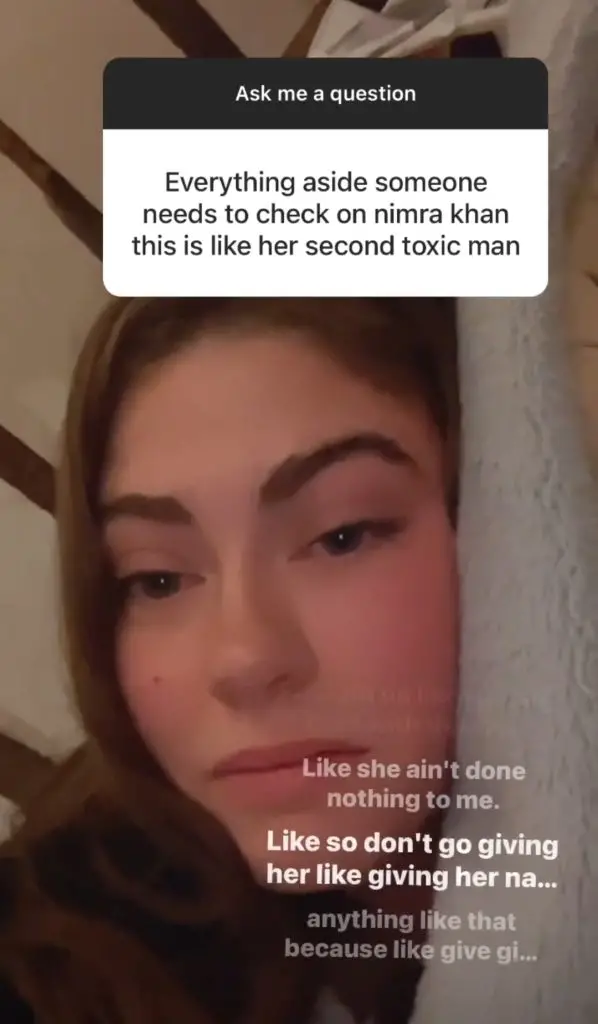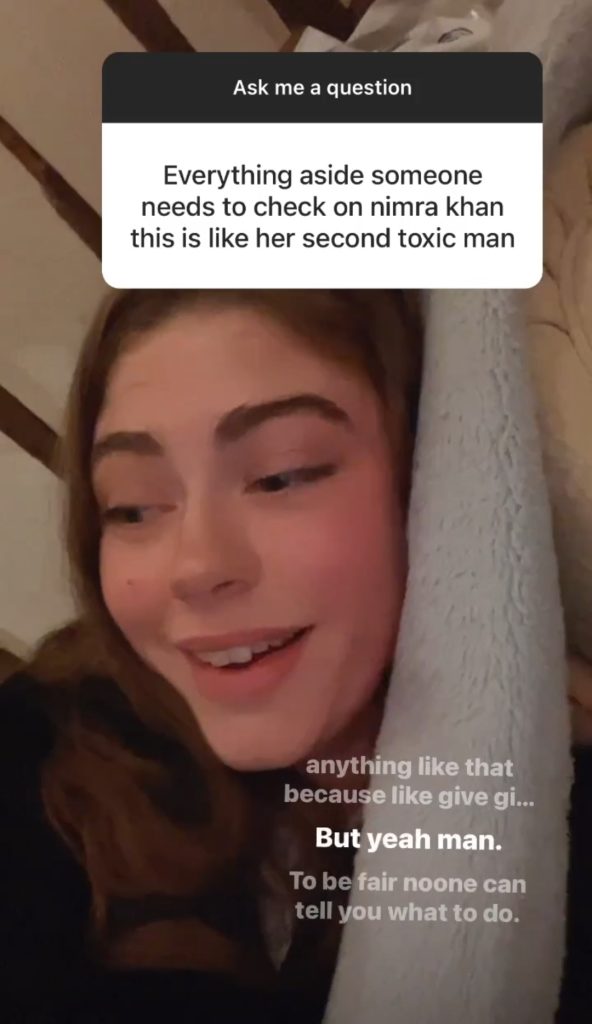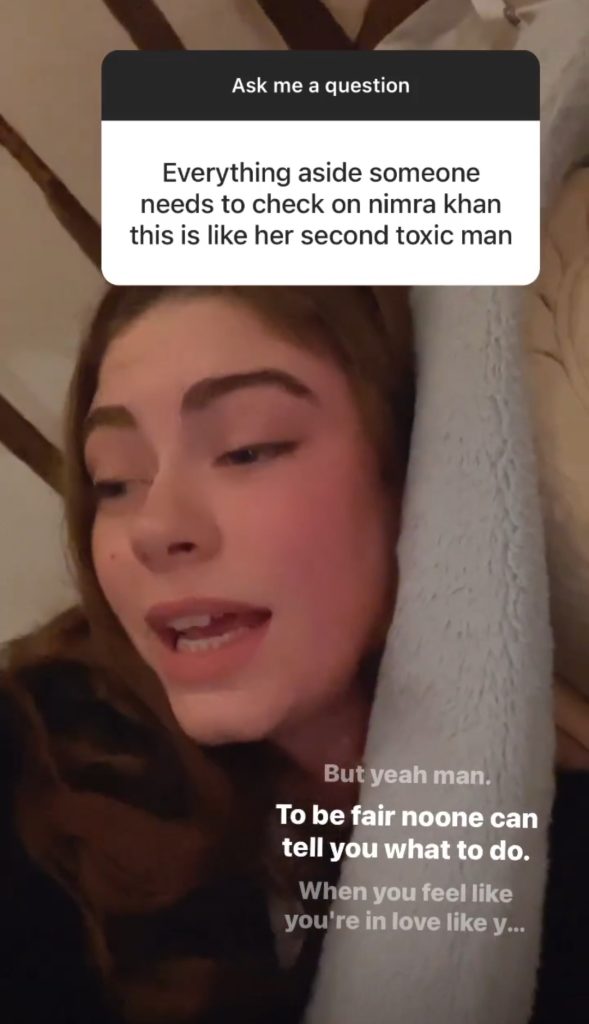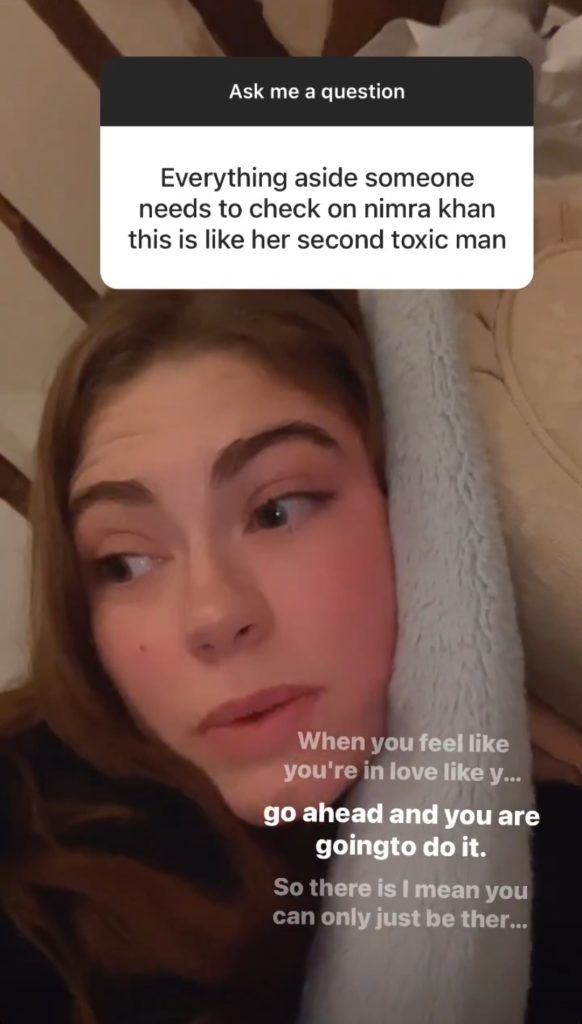 Nimra Khan has been praising and enjoying the postings made by the model Qes Ahmed, who has been uploading Nimra Khan's photos. Check out Qes's post!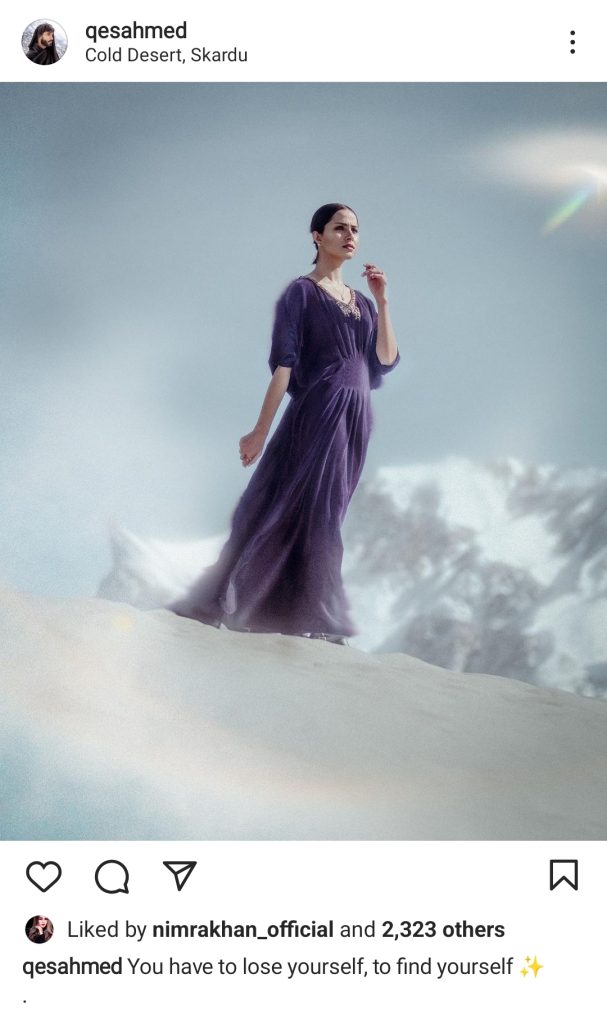 Also Read
Advertisement
Read More News On
End of Article