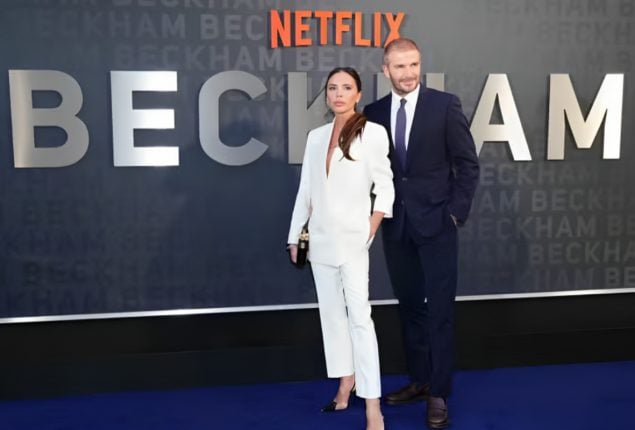 Offers a peek into David Beckham's life.
Explores her emotions regarding affair allegations with Rebecca Loos.
Documents the couple's struggle during this challenging period.
The Netflix documentary 'Beckham,' based on David Beckham, has revealed the scene in which the Beckhams finally broke their silence on Rebecca Loos after 20 years.
Victoria, David's wife, claimed through tears that allegations of David's alleged romance with his PA were the "hardest time of her life."
The four-part Netflix documentary will take viewers behind the scenes of famed player David Beckham's professional and personal life, alongside his wife Victoria and other notable names.
The summary for the video teases a never-before-seen insight into who Beckham actually is, including his family, friends, teammates, and — yes — his shopping and cleaning habits. The result is an unprecedented look at an icon who, despite spending nearly 30 years in the public eye, just might surprise you."
For the first time, Victoria Beckham opened up about the hurt she felt following the allegations that her husband David had an affair with his personal assistant Rebecca Loos.
David acknowledged in his documentary Beckham that he still has no idea how they survived the 2003 crisis but that he and his wife were aware they had to "fight for their family."
The series is now available to stream on Netflix. It was directed by Academy Award winner Fisher Stevens and produced by John Battsek.
Also Read
To stay informed about current events, please like our Facebook page https://www.facebook.com/BOLUrduNews/.
Follow us on Twitter https://twitter.com/bolnewsurdu01 and stay updated with the latest news.
Subscribe to our YouTube channel https://bit.ly/3Tv8a3P to watch news from Pakistan and around the world.
Advertisement
Read More News On
End of Article