The total number of confirmed Coronavirus cases is 2,710,089. Out of these, the active cases are 1,776,478, over 190,101 have died whereas 743,510 people have recovered.
Keep visiting BOL News to find Coronavirus latest updates worldwide regarding the statistics, lockdown measures, conditions, and other information.
Coronavirus Lockdown Updates: As the Covid-19 Coronavirus pandemic spreads around the world, a number of countries have taken measures to slow its operations. From social distancing to total lockdowns and curfews, people across the globe are having to adapt to a new way of life.
Countries which have lockdowns in place for a few weeks, consider how best to ease restrictions to get their economies moving again. Getting it wrong could lead to further outbreaks and new restrictions could be catastrophic for health services and economies.
India, China, France, Italy, New Zealand, Poland, and the UK have implemented the world's largest and most restrictive mass quarantines.
See the chart below to see the number of cases, recoveries, and deaths in Pakistan.
| STATION | TOTAL CASE | ACTIVE CASE | RECOVERED | DEATH |
| --- | --- | --- | --- | --- |
| SINDH | 39555 | 19739 | 19137 | 679 |
| PUNJAB | 38903 | 30079 | 8109 | 715 |
| BALOCHISTAN | 6788 | 4370 | 2360 | 58 |
| KP | 14006 | 9840 | 3579 | 587 |
| ISLAMABAD | 5329 | 4434 | 843 | 52 |
| GB | 952 | 341 | 597 | 14 |
| AJK | 412 | 194 | 209 | 9 |
| GRAND TOTAL | 105945 | 68997 | 34834 | 2114 |
As coronavirus lockdown grips Saudi Arabia, online shopping has jumped 400 percent in past two months with 30000 registered complaints. Media reports cited Ministry of Commerce and Investment of Saudi Arabia. Abdulrahman Al-Hussein, the ministry's spokesman, said the coronavirus pandemic is to blame for some of the holdups in delivery.
President General of the Grand Mosque and Prophet's Mosques' Affairs Sheikh Dr. Abdulrahman bin Abdulaziz Al-Sudais announced the removal of the protective barricades. The barricades placed around the Holy Kaaba within the precautionary measures to prevent the spread of the novel coronavirus, in coordination with the relevant security and health authorities.
Member of the Provincial Assembly from Sindh MPA Syed Abdul Rasheed, on Friday has tested positive for the novel coronavirus, according to a statement released by his political party, the Jamat-e-Islami. A spokesperson for the party told the media on Friday morning that MPA Rasheed was tested for the virus at a private hospital in Karachi and after the positive diagnosis, isolated himself at home.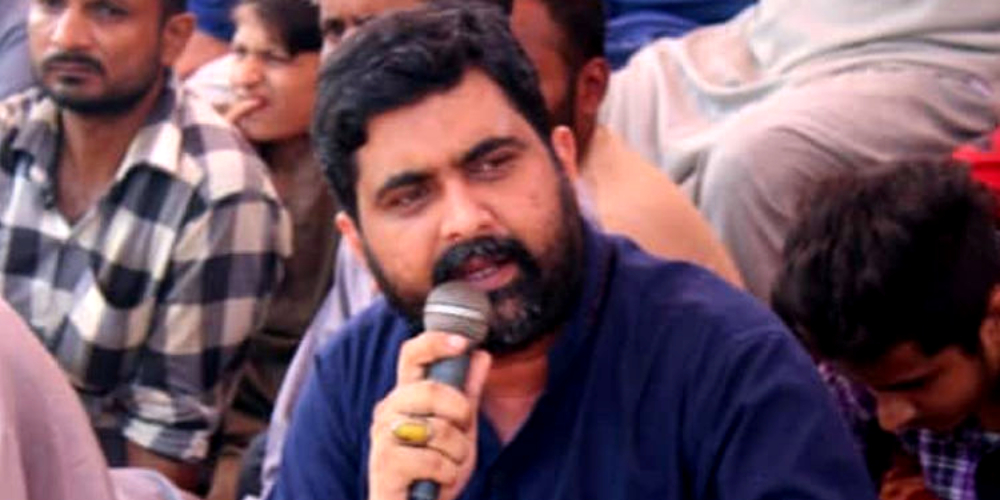 Ramadan the holy month of fasting, spiritual reflection and prayers has begun amid the worldwide lockdown. Muslims around the world observing Ramadan by fasting under lockdown. Mosques don't just host daily free iftar (the meal eaten after sunset). They host fundraisers, mixers and lectures, all an integral part of the celebration. Following most iftars, Muslims go to the mosque for a communal prayer that can only be done during Ramadan, tarawih.
Chief Minister of Sindh Syed Murad Ali Shah announced that Sindh government has decided to impose strict lockdown for the next 15 days. According to details, Sindh Chief Minister Syed Murad Ali Shah has made an important announcement and said in a video message "I am bothering you late night but have to make very difficult decisions."
Embassy of the Republic of Turkey in Islamabad stated that solidarity between brothers Turkey and Pakistan against the covid-19 pandemic. Turkish Airlines landed in Islamabad with 20K N95 masks and 18.5K PPE/gown. The second batch soon. Meanwhile, grateful to brothers for their supply of essential prescription items to Turkey, the Embassy added.
Two patients voluntarily presented themselves for Coronavirus trial vaccination in the Kingdom. According to the details, they were vaccinated of half the COVID-19 vaccine and half a regulator vaccine which does not affect Coronavirus but it defends the volunteer from swelling and other harmful reactions.
Prime Minister Imran Khan participates Pakistan's largest Telethon collect donations from the public for the PM's Corona Relief Fund while appearing on the BOL News and BOL Entertainment channels today. The PM Imran Khan Ehsaas Telethon raised funds worth Rs2.76 billion. However this Ehsaas Telethon is an initiative for Corona Relief Fund, sensitizing Pakistani citizens within the country and abroad to come forward in helping the countrymen in this testing time.
The dua by Maulana Tariq Jameel was publicized on the PM Imran Khan Ehsas Telethon. The dua was explicitly made to cut the force of the destructive Coronavirus and  how it has influenced the whole globe. Maulana Tariq Jameel cried while expressing the effect of the ailment on day by day life Islamic practices.
The Sindh government has appealed to religious scholars to reconsider their decisions regarding offering prayers in mosques during Ramadan. Everything that has happened in the country prior has been done with the help and consultation of scholars, so they should reconsider their decisions. We need to improve on how we can defeat this Coronavirus pandemic.
The Sindh government has allowed 86 more industrial units to start working again after agreeing to completely follow the SOPs made by the provincial government. According to the details, the government has introduce 11 points SOP to reopen business after lockdown and grant permission to resume their operations.
China has announced on Thursday (April 23) that it will donate $30 million additional to the World Health Organization (WHO) to help in  fighting against the COVID-19 pandemic. According to the details, China decided to donate days after US declares to freeze funding.
Pakistani television star Hareem Farooq shares a throwback picture on Instagram from spending time in quarantine.
On posting the picture, she wrote, "Most of life is grey, with a lit tiny bit of black and white."
Dr Firdous Ashiq Awan tweets, on instructions of Prime Minister Imran Khan PTV will live telecast Taraweeh prayers. On April 18, a consultative session of religious scholars with Pakistan President Dr Arif Alvi agreed over 20-point preventive measures against highly contagious novel Coronavirus disease during prayers in the month of holy Ramadan.
Shah Mahmood Qureshi, Foreign Minister of Pakistan has said that the efforts at the earliest in the pipeline to bring back Pakistanis stranded in Gulf. Shah Mahmood Qureshi in a statement, said screening done at the airports and quarantine facilities also expanded there. The opening of remaining airports has enhanced our capacity to bring back six to seven thousand Pakistanis from abroad every week.
The Government of Sindh in its latest efforts to curb the spread of deadly Coronavirus outbreak in the province has established COVID-19 laboratory to increase the testing capacity. Sindh Govt has established a #COVIDー19 laboratory at the International Center for Chemical and Biological Research, Karachi University.