They met while filming the movie Green Lantern in 2010.
They were both dating other people at the time, but they started dating in October 2011 after they both became single.
They got married in a private ceremony in South Carolina in September 2012.
Blake Lively and Ryan Reynolds are a couple that often leave fans wondering "Who's with me?" in the comments. They have great chemistry since they met, and they're known for their funny and clever interactions.
They playfully tease each other online, like with funny birthday messages and updates. They're a big reason why we have high hopes for our own relationships. So, on Lively's birthday, let's look back at how their love story started from being co-stars to becoming relationship role models.
It all started in 2010
They began their romantic story while making the movie Green Lantern in 2010. But back then, they were dating other people.
Blake Lively was with Penn Badgley, but they broke up in October 2010. Ryan Reynolds was married to Scarlett Johansson, but they started their divorce process in November 2010. This timing made both Blake and Ryan single at the same time.
Their story began when they went on a first date, even though they were with other people on a double date. But something special clicked between them. In October, people started guessing that they were a couple because Blake spent Ryan's birthday weekend at his place. Reports say they also celebrated their first Thanksgiving together that year.
As their love grew stronger, they felt it was the perfect moment to tie the knot. They surprised many by having a private wedding in South Carolina on September 9, 2012.
View this post on Instagram
Lively and Reynolds welcomed baby James in 2014. The couple became parents to a little baby girl, that they named James. This was their first child together, as they proudly introduced the world to their firstborn.
In 2016, the couple happily became parents to their second daughter, Inez. Interestingly, the name of their third daughter, Betty, became known due to Taylor Swift. Swift's song, which featured the names of their older daughters James and Inez, inadvertently revealed the name of their youngest.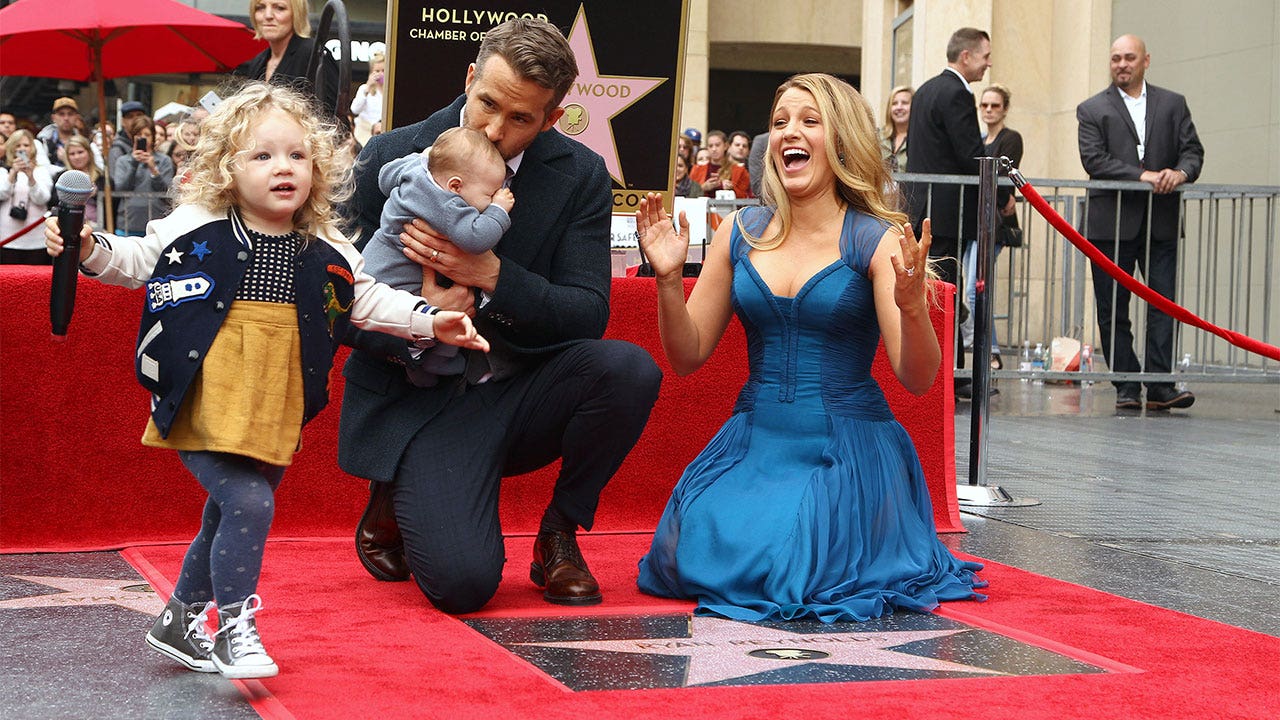 In 2022, the couple shared the news of their fourth pregnancy when Blake proudly displayed her growing baby bump. Their family felt whole when Blake gave birth to their newest child, whose name hasn't been made public yet. The family appears to be enjoying a happy life, as Reynolds recently sent birthday wishes to his wife.
Advertisement
Read More News On
End of Article