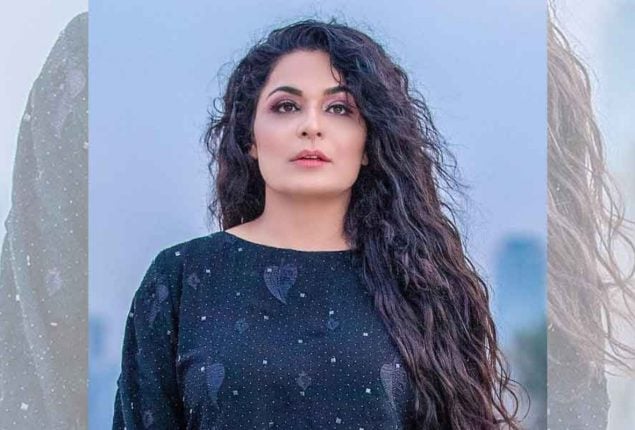 Meera, veteran Pakistani actress, on a year-long hiatus due to health.
She shares her sister's cancer diagnosis and her mother's recent surgery.
With 20+ years in the industry, Meera is a seasoned actress.
The leading lady in Pakistani cinema is Meera. With more than 20 years of experience in the field, Meera has a long list of successful television and film roles. She has been working intermittently for the past few years, and for the past year or two, she has been absent. Whether or not her projects are airing,
Meera is also regarded as the scandal queen and has never stopped making headlines. She has now shared her reasons for not working much for the past year on Instagram.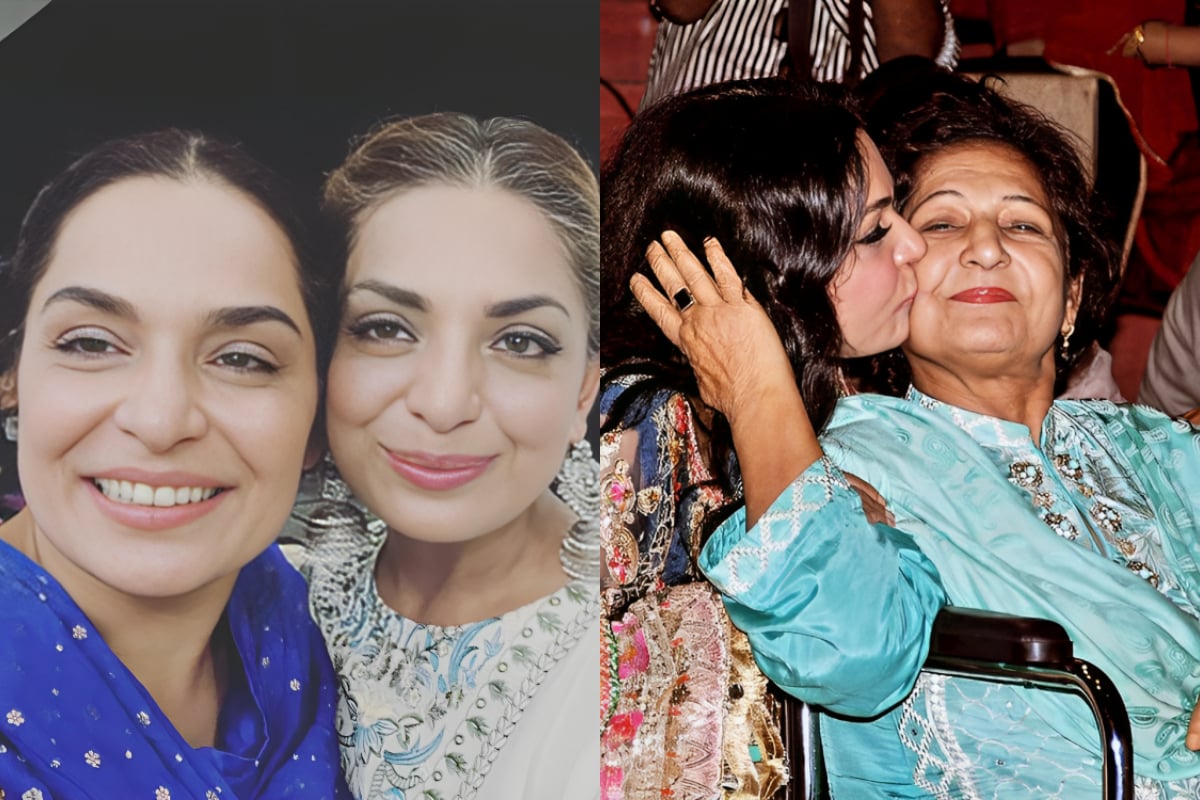 Meera revealed that she has experienced a few health scares, as has her sister. She disclosed that her sister had been diagnosed with cancer and that her mother had recently undergone surgery. As a result, Meera has decided to take a break from her job and focus more on her family.
This is a video showing Meera's mother right after her surgery. She underwent spine surgery:
View this post on Instagram
In a statement, Meera also discussed the health issues her family was facing. She stated the following: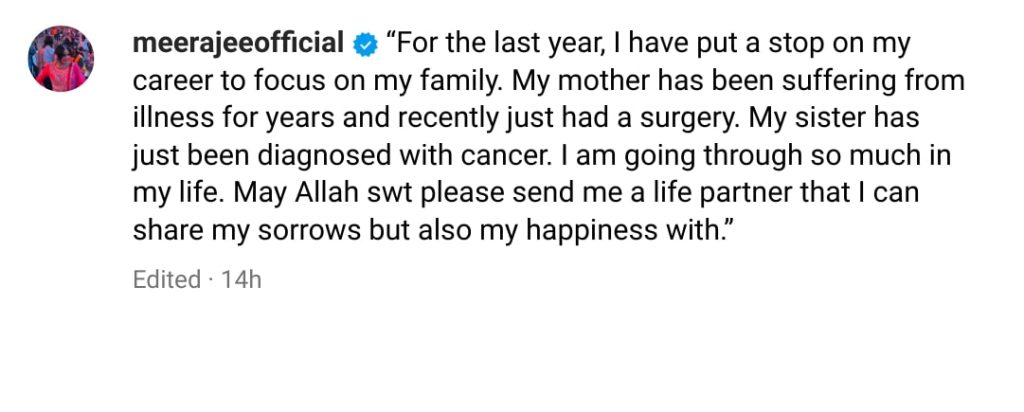 I hope that Meera's sister and mother have excellent health soon!
Also Read
To stay informed about current events, please like our Facebook page https://www.facebook.com/BOLUrduNews/.
Follow us on Twitter https://twitter.com/bolnewsurdu01 and stay updated with the latest news.
Subscribe to our YouTube channel https://bit.ly/3Tv8a3P to watch news from Pakistan and around the world.
Advertisement
Read More News On
End of Article