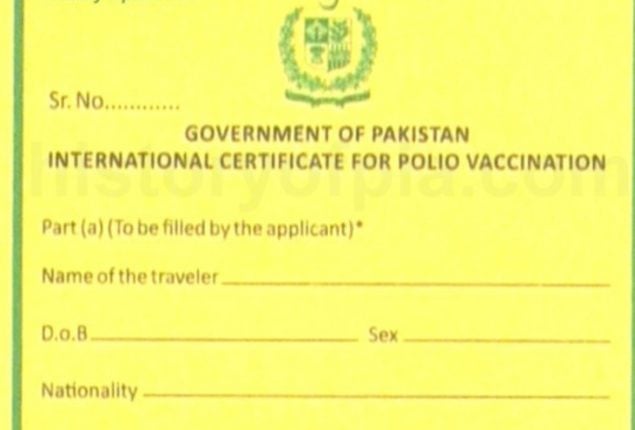 The Egyptian government now requires travelers from Pakistan, Afghanistan, and other nations to show a polio vaccination certificate for entry.
Pakistan Civil Aviation Authority (PCAA) posted an advisory on its website on Monday stating that  "as informed by the Egyptian authorities, passengers travelling to Egypt from Pakistan, Afghanistan, Malawi, Mozambique and Congo are requested to provide an international certificate of vaccination, specifically polio vaccine, OPV or IPV (both are acceptable)."
The Egyptian authorities have announced that foreign nationals who have spent more than four weeks in the mentioned countries will also need to have a polio vaccination to travel to Egypt.
This decision follows concerns raised by the International Health Regulations' (2005) Emergency Committee, responsible for monitoring the global spread of poliovirus, regarding Pakistan's efforts to vaccinate children against polio.
During a recent meeting organized by the World Health Organization (WHO), the committee identified shortcomings in the polio elimination efforts of Pakistan and Afghanistan, emphasizing that recent positive environmental samples from Peshawar and Karachi indicate an ongoing risk of a polio outbreak in South Asia.
Also Read
Advertisement
Read More News On
End of Article