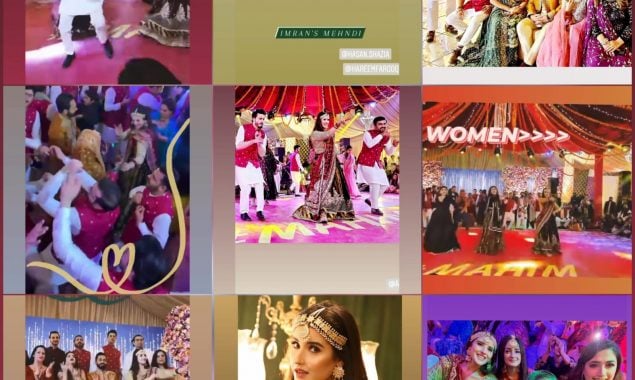 Leading Pakistani actor Osman Khalid Butt and Actress Hareem Farooq's dance video has surprised social media users.
Read more: Osman Khalid Butt clarifies wedding rumours with Sidra Niazi
A local Instagram news account reports, "Hareem Farooq dances to 'Chaka Chak' on her friend's wedding and aren't those popular moves just on point.
View this post on Instagram
In this video, both the stars can be seen dancing and having fun.
The Islamabadis are a fun bunch and we'd love to dance with them too 😍 #HareemFarooq #OsmanKhalidButt, reports the account
View this post on Instagram
It is believed that this video was made at the wedding of a close friend Imran of Osman and Hareem in which they are seen dancing.
Read more: PISA 2020-The grand gathering of stars
Actress Hareem Farooq has also shared about this dance video through the story of her Instagram account.
Advertisement
Read More News On
Catch all the Amazing News, Celebrity News, Entertainment News, Islamabad News, Lifestyle News, Pakistan News, Relationship News, Television News, TV News, Viral News, Breaking News Event and Latest News Updates on The BOL News
Download The BOL News App to get the Daily News Update & Follow us on Google News.
End of Article