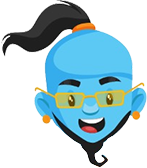 Listen
With animation you can reach out to so many people: Makoto Shinkai, Japanese film director
Japanese director Makoto Shinkai admits that he "didn't have an eye on the global market" when making "Suzume".
But he may well be sitting on an international hit with the first Japanese anime to compete in the main competition at the Berlinale since Hayao Miyazaki's "Spirited Away" won the Golden Bear in 2002.
"Suzume", which follows a teenage girl on a mission to close a series of magical doors to prevent earthquakes, is already a blockbuster at home.
It is now one of 19 films competing for the top prize at the Berlinale this year.
"With animation you can reach out to so many people. If I were to tell you this is a film about a great tsunami then I don't think so many people would ever watch it but with animation you can actually achieve quite a lot," Shinkai said.
In the anime, Suzume is accompanied on her adventure by a young man, Souta.
The pair travel to various locations across Japan in a bid to close the doors, which are always located in abandoned or ruined parts of cities.
Suzume eventually has to decide whether to save Souta's life or risk unleashing a giant earthquake that would destroy the world.
Shinkai, 50, said the main goal in his mind when making the film was "to entertain the audience."
"What I wanted was… for lots of young people to see this film (or) for older people for example to go… together with their grandchildren," he told journalists.
Animation as a genre can help filmmakers to attract a broader audience but is also "something which makes sense in addressing big issues", he said.
Shinkai said he had deliberately created a situation where "it's a young woman who saves the man" because he "wanted to be disassociated from (the) traditional male role".
His inspiration for the character of Suzume came from Miyazaki's 1989 film "Kiki's Delivery Service", in which a teenage girl is training as a witch, he said.
He also drew on Japanese mythology and the character of Uzume, who dances when the door to the sun closes, he said, hailing the "many universal values" represented in ancient folklore.
"We didn't have an eye on the global market for this film and yet I think that this approach may well mean it gives us a chance to address subjects which are really universal," he said. – Ends
End of Article