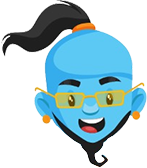 Listen
Sao Paulo: The number of people killed by flooding and landslides in the Brazilian state of Sao Paulo last week has risen to 44 on February 22 as rescue workers continue to search for survivors.
President Luiz Inacio Lula da Silva visited impacted areas in the southeastern state of Sao Paulo, where dozens of people remain missing. The city of Sao Sebastiao, about 200 kilometers (120 miles) southeast of Sao Paulo, appears to have been hit the hardest, accounting for 39 of the 40 victims.
Lula flew over Sao Sebastiao in a helicopter to survey the damage prior to a meeting with local officials, who said that some areas were cut off after landslides blocked the roads.
In a statement on February 21, the state government said that nearly 2,500 people remain homeless or displaced by the disaster, with rescue work ongoing. Many roads in the region also remain blocked by mudslides.
"There was no way to go anywhere," Gabriel Bonavides, who was in a rented house with friends when the disaster occurred, told AFP. "We left the car there and had to return by boat."
The town of Sao Sebastiao was the hardest hit, bearing 43 of the 44 deaths after a torrent of mud and debris swept through the town, leaving homes inundated and residents combing through the wreckage.
The floods came after the town received a record 600mm (24 inches) of rain in just 24 hours. Surveying the damage and meeting with local officials, Brazilian President Luiz Inacio Lula da Silva said that the tragedy underscores the need for more careful building practices.
Natural disasters can become more deadly when paired with factors like poor construction or development in areas prone to flooding.
About 9.5 million people in Brazil are estimated to live in zones at high risk for flooding and landslides, many of them in impoverished communities with improvised construction.
The Sao Paulo region is also a popular destination during the Brazilian holiday known as Carnival and attracts visitors with its renowned beaches.
Carnival events were cancelled in impacted areas such as Sao Sebastiao, Ubatuba, Ilhabela and Bertioga.
Authorities said that more than 760 lost their homes during the disaster and more than 1,730 had been temporarily evacuated. Residents of Juquehy near Sao Sebastiao were on edge as renewed rainfall resulted in more landslides. About 80 people left their homes, but no casualties were reported.
Courtesy: Al Jazeera
End of Article