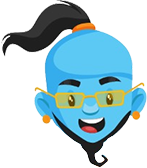 Listen
Sunak has to stand firm against N Ireland's backwoodsmen, cheerleaders in his own party
LONDON: Rishi Sunak knows what he must do in Northern Ireland. He cannot cringe any longer before that region's backwoodsmen and their cheerleaders in his own party. Unlike his predecessors, he has nothing to lose, with probably just two years in office. He clearly has a deal on a revised Irish trade protocol with the EU on the table, and he has the parliamentary votes to push it through. His reputation has no time for error.
The partition of Ireland was born a century ago to appease northern Protestant sentiment. That sentiment has ever since abused self-rule – under licence from London – with blatantly sectarian government. This was sustainable as long as trade and citizenship were left fluid across Ireland, with both sides of the border still partners in the European single market.
Brexit crashed that sustainability. Boris Johnson's (largely personal) fixation that Brexit meant leaving the single market required a trade protocol to keep Irish economic unity intact. Though temporary and a mess, this rescued the Brexit deal. Now Johnson is plotting to undermine Sunak's clearing of that mess. Red and green lanes will separate internal and "external" Irish commerce, aided by digital technology. Regulatory disputes will be handled by a two-tier process under the European court of justice. This is perfectly sensible, given the nature of Ireland's geography. All trade is a compromise of sovereignty.
The Protestant DUP was born of objection. It was formed to oppose the cooperative unionism of the 1980s and the Good Friday peace agreement. Its members were political primitives who divided their cities with walls and called for creationism to be taught in schools. Dusted with the covenant of unionism, they have held the Tory right – and Johnson – in thrall, a toxin on the party's Westminster backbenches. They represent just a quarter of the region's population.
Northern Ireland is desperate for a settlement, especially its young people, and for the return of self-government, which the DUP denies in opposing the protocol. The region voted against Brexit and barely half its voters are still firmly committed to the union with Britain. A poll a year ago showed a majority expects Irish reunification within a decade. Perhaps most significant is that declared Catholics now outnumber Protestants. Things are clearly changing.
Yet one concession for resolving the DUP impasse is said to be a strengthening of the minority veto in the Stormont assembly. This entrenchment of sectarian "power-sharing" is precisely what has frozen the region's government for most of a quarter of a century. It should be unthinkable that one party should be free to veto not just facets of Britain's overseas trade policy but, in effect, any improvement in the UK's absurdly ill-judged dealings with the EU over Brexit. If the DUP continues to oppose power-sharing, that sharing should be revised, not the protocol.
The dire history of British rule over Ireland merits the "reparation" of some London sympathy for eventual reunion. One day this will come. Protocol revision offers the glue of restored economic unity. Letting the DUP block such a joining would be outrageous. Sunak must know this – and know what he should now do.
Courtesy: The Guardian
End of Article