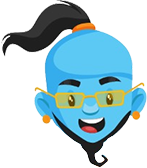 Listen
Envoy praises long-standing relations with close neighbour and trusted friend
BEIJING: Nepal welcomes and looks forward to Chinese investment in its nationally prioritised sectors, particularly in energy, the Nepalese ambassador to China has said.
Speaking at an event in Beijing to introduce investment opportunities in Nepal's energy sector to Chinese companies, Bishnu Pukar Shrestha said that Nepal and China have enjoyed an excellent and longstanding bilateral relationship since establishing diplomatic relations in August 1955. The relationship was elevated to the Strategic Partnership of Cooperation Featuring Everlasting Friendship for Development and Prosperity in 2019.
"The relationship is time-tested and deep-rooted, based on the principles of peaceful coexistence, mutual understanding, mutual benefit and win-win cooperation," he said. "China is a close neighbour, trusted friend, and reliable development partner of Nepal. China is one of the largest investment partners of Nepal."
Shrestha said that Nepal has unique natural resources that can contribute significantly to promoting the country's socioeconomic development and magnificent energy resources to be exploited, mainly in hydropower, solar energy, wind energy and thermal energy. With Nepal aiming to become a middle-income country by 2030, it requires huge investment and international support, he said. "Without private-sector capital, technology and efficiency, our capacity to generate power in a cost-effective and timely manner will be severely constrained."
The ambassador said that his country wants to forge partnerships with international developers for foreign investment, either bilateral or regional. The country seeks strong support and solidarity from close friends and neighbours, including China.
Nepal has more water resources than almost everywhere else in the world, with many mountain rivers flowing downstream to the Terai region. The country has a total potential of 83,000 megawatts of hydropower generation and an economically feasible potential of 43,000 MW. However, right now, it has the capability to harness only a small percentage.
"We need to harness the full development potential of water resources to lift our economy and the living standard of our people. Nepal, a least-developed, landlocked country, can prosper through the development of the energy sector," Shrestha said.
He said that Nepal envisions discovering, exploring, developing and sustainably managing all of its potential energy resources, to meet the national demand for all forms of energy, reduce reliance of imported energy, and contribute to the economy through energy exports. The country's Constitution also prioritises the generation of renewable energy sources to ensure reliable supplies "in an affordable and easy manner" and the proper use of energy to fulfill the basic needs of citizens.
Nepal's strategic plan sets a goal to generate up to 15,000 MW in 10 years. However, Shrestha said financial shortages have constrained development of the energy sector.
Kishor Uprety, a senior legal adviser at the Asian Infrastructure Investment Bank, said that hydropower will continue to play a significant role in Nepal's energy future. The vast potential of its rivers is yet to be fully exploited, and the effort to mobilise financing from multilateral sources should also be explored.
Tong Gang, chief manager of investment and financing at Power China International Group, shared the company's experience of building the Upper Marsyangdi A Hydropower Station in Nepal. He said that Southeast Asia is the company's major international investment target, and Nepal is "the best of the best, important of the important".
The hydropower project has helped develop local infrastructure and bring cash flow to Nepal, creating job opportunities and stable power supplies to residents, Tong said.
"In the future, the Nepali government should facilitate cross-border energy transmission cooperation with more Chinese companies, promote policy reforms and support, and develop its energy-intensive industry to fully leverage its own hydropower potential," he said.
Courtesy: China Daily
End of Article