MediaTek Dimensity 1300T to be Released on July 26, Specs Revealed
Information regarding the upcoming fancy Honor V7 Pro tablet was revealed yesterday, mostly teasing the design and suggesting a MediaTek Dimensity 1300T at its core.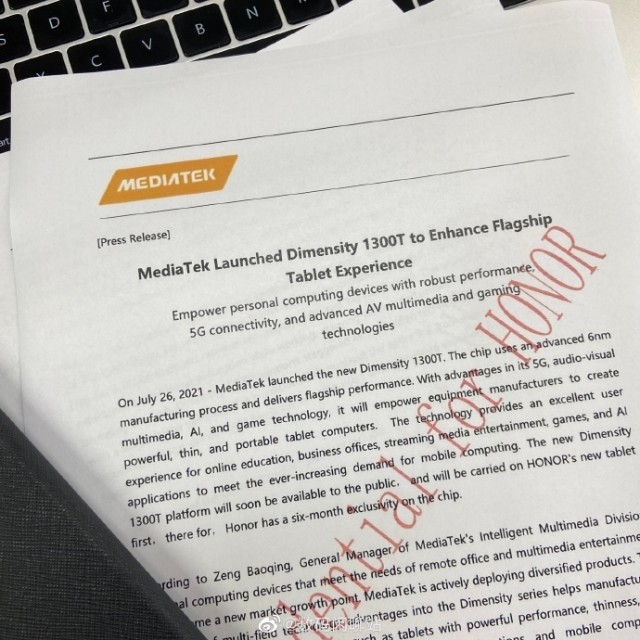 Now a new leak claims to have a bit more information on the upcoming Dimensity chip. A photo was leaked about the press release of the MediaTek document. However, there is still no full specifications sheet revealed for the MediaTek Dimensity 1300T. But it seems to follow the ongoing trend with the rest of the line-up. The new chip also seems to be the buffed-up variant of the current Dimensity 1200 flagship chipset.
According to the leaks, the MediaTek Dimesity 1300T also uses the same TSMC's 6nm manufacturing node and incorporates ARM Cortex-A78 CPU cores. However, there is no exact count on the number of CPU cores or clock speeds. It will have 9 GPU cores, which can be assumed to be Mali-G77 MC9, same as Dimensity 1200. it will also house 6-core APU 3.0 solution.
The other part of the leak reveals some performance bumps. Most of these are compared with Dimensity 1200 as a base, but the Snapdragon 865 and Snapdragon 870 are also mentioned. The MediaTek Dimensity 1300T will have a 30% better CPU, a 40% better GPU and a surprising 82% better AI performance.
The new chipset is aimed for an enhanced mobile gaming experience in particular, with recently upgraded MediaTek HyperEngine. This information leads to confusion over other bits of information.
Apparently, the MediaTek Dimesity 1300T will not only debut on the Honor V9 Pro tablet, but Honor will have six months of exclusive rights to the chipset.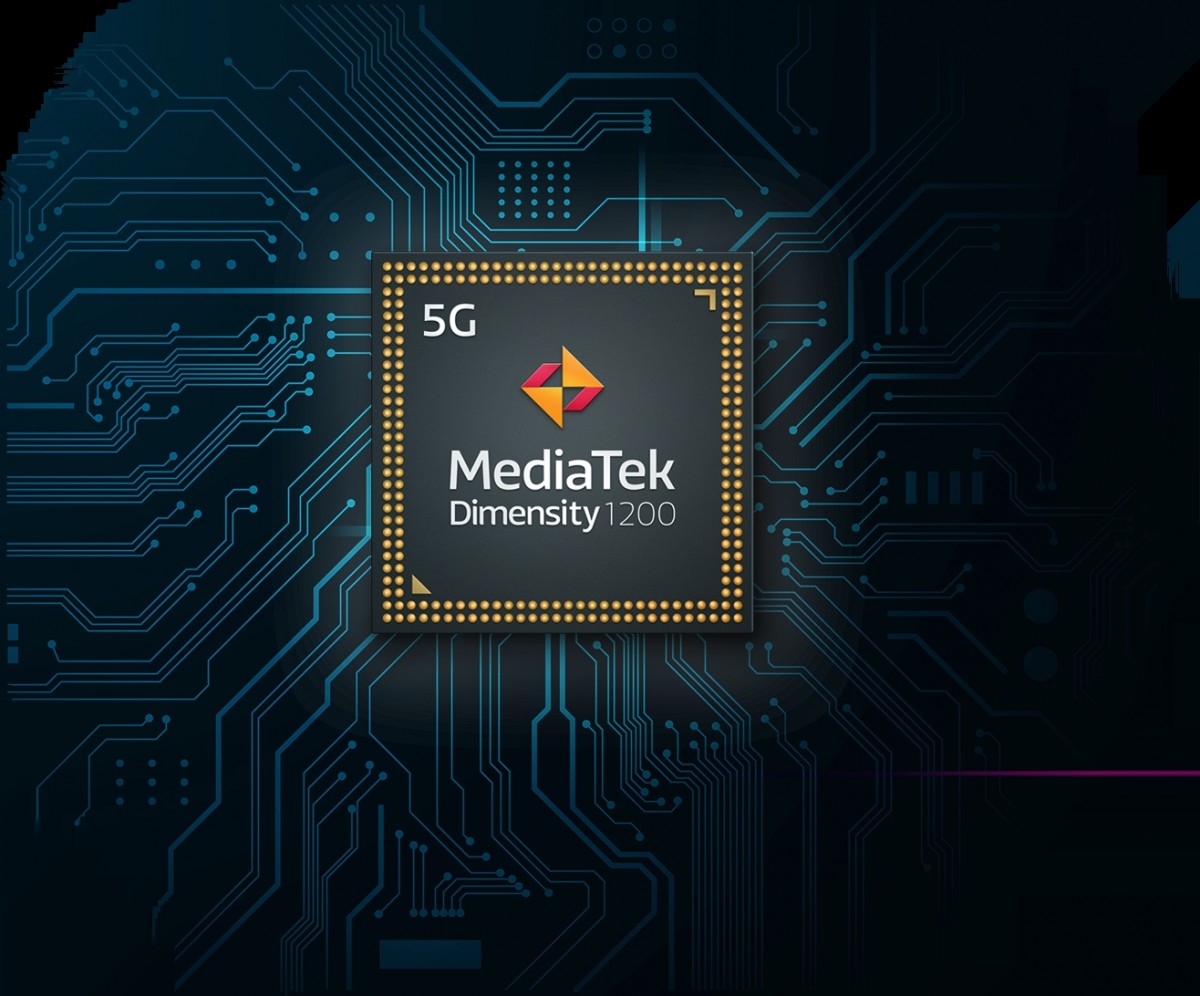 MediaTek's Dimensity 1300T may be too powerful and hot to fit into cellphones in its current configuration. This explains the tablet's exclusivity. The company could very possibly unveil more than one version of the device at a July 26 event, sources suggest. There are plenty of other topics to address as well.
Adsence 300X250
---