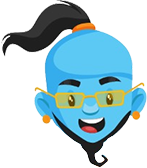 Listen
The 15-time major champion hasn't teed it up in a tour-level event since the British Open in July
Tiger Woods birdied his last three holes to wrestle a two-under-par 69 from Riviera Country Club on Thursday and thrill fans cheering his return to PGA Tour action at the Genesis Invitational.
The 15-time major champion hadn't teed it up in a tour-level event since the British Open in July as the severe leg injuries he suffered in a February 2021 car accident continued to curtail his schedule.
Woods was greeted by cheers and chants of "Tiger! Tiger!" at the first tee, fans crowding for a glimpse as they would all around the classic course in Pacific Palisades west of downtown Los Angeles.
He opened with a birdie at the par-five first and after a bogey at the fourth he got back under par with a birdie at the eighth, where he landed his second shot from the fairway three feet from the pin.
Bogeys at the 10th and 12th put him one-over, but Woods turned things around — rolling in a five-foot birdie putt at the 16th and then curling in a 23-footer at the par-five 17th, where his approach had left him off the green.
He was in the fairway at 18, where his seven-foot birdie was greeted by massive cheers, Woods tipping his cap to the crowd after a round that left him five off the lead shared by former Genesis Invitational champion Max Homa and Keith Mitchell.
"I happened to actually hit some good shots finally and made a couple putts," Woods said. "Even though I had a little mishap at 10, I was able to fight back and get it going. It was a nice finish."
Woods said his comfort level increased as the round wore on.
"There's nothing like come game time just the feeling of the butterflies and trying to calm all that stuff down," he said.
Homa had eight birdies in his seven-under 64, including three in a row at his last three holes, the seventh eighth and ninth.
The American ranked 12th in the world won at Riviera in 2021 and has taken his tally of tour titles to six this season with a victory at the Fortinet Championship in September and at Torrey Pines in January.
Mitchell also had eight birdies and a bogey, closing with back-to-back birdies at 17 and 18 for his share of the lead.
They were one stroke in front of world number three Jon Rahm, who had eight birdies and two bogeys in his 65.
Rahm again has a chance to return to the top of the world rankings this week, as does Northern Ireland's Rory McIlroy after he was supplanted as number one by American Scottie Scheffler on Sunday. McIlroy made a solid start with a four-under-par 67.
But among a field featuring 19 of the top 20 players in the world, Woods was the undisputed star of the show.
Woods admitted it was "a lot louder" than he expected, and he didn't have time to bask in the affection of the fans as he tried to put together a solid round.
So much going on
"I was trying to calm myself down all day, trying to figure out what the hell I'm doing out here because I haven't played," Woods said. "I probably should have appreciated the fans more than I did, but there was so much going on in my head trying to get the ball in the correct spots and the correct feels just because I haven't done this in a while."
After multiple surgeries in the wake of his accident, Woods made a stunning comeback at last year's Masters, finishing in 47th.
He withdrew from the PGA Championship after 54 holes and missed the cut at the Open Championship at St. Andrews.
Woods had been scheduled to compete at the unofficial Hero World Challenge in December, but pulled out because of plantar fasciitis and says he's targeting all four majors and just a few other events this year.
Thursday was a good first step, but Woods's ability to recover from a round and walk 72 holes remains a mystery, even to him.
"There's a lot of ice going on here," he said of his planned post-round treatment. "As soon as I get back to the hotel, it's just icing and treatment and icing and treatment, just hit repeat throughout the whole night.
"Unfortunately, that's my issue is that this leg will never be what it once was, so we have to adapt to it and my team's been incredible."
End of Article