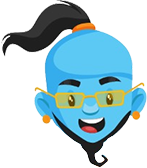 Listen
Vendors gather around the stadium every day, least concerned about who is playing
As the Pakistan Super League (PSL) was in full swing in Karachi, we saw big crowds filling the stands at the National Bank Cricket Arena (formerly known as the National Stadium Karachi).
The stadium was surrounded by different vendors, selling merchandise, flags, food items and other kinds of stuff. These people have been the most regular visitors outside  the stadium during the showcase event.
However, the majority of those vendors were not fortunate enough to see the stadium from inside for once during their lifetime.
They are least bothered about the tournament, the teams playing, the players in action, the winners or losers or anything. They just see this event as an opportunity to earn some money to feed their families.
One of the female vendors outside the venue did not even know what sport is being played inside and only remembers the name 'PSL'.
"We find out every day what teams will play and we take out the respective flags and merchandise from our small inventory and make our way here," said the woman selling flags and horns in the parking lot adjacent to the stadium.
"We have learned the team colours and every day we pull out the relevant merchandise and make our way here from Malir. We have to take a rickshaw and that also costs us about Rs1000 daily."
She maintained that she bought these props worth Rs50,000 from a seller on loan and only half of the merchandise have been sold so far.  "If anything is left by the time matches end, we will have to take a loan to pay the shopkeeper," she added.
Citing she has to feed her family as the reason behind her daily hustle from Malir to Stadium Road, she mentioned that the same people who pay thousands of rupees to buy match tickets haggle for a few rupees with us.
"We barely save Rs10 to 20 on each sale, they think we are looting them," she mentioned. "The truth is if they can afford tickets worth Rs1000s, they should be able to buy a flag at Rs100 or Rs150."
"I wish one day my little kid becomes like these cricketers that people are paying thousands to come to watch," she said in a weepy voice.
Suleiman Ahmed, a young unemployed man with software development experience, had also set up a flag stall at one of the parking spaces near the stadium but did not know anything about the action as his all concentration was on earning for his family.
"I don't know much about PSL except for the team names because I have to sell their flags and merch," he said. "I do not have the time to follow cricket because I am so busy trying to make ends meet for my family."
His father was a flag vendor and used to sell them in political gatherings. However, he was adamant about providing a better future to the next generation and strived to provide them with the best education he could. As a result, he took his son to Aptech where he did a diploma and then pursued a Bachelor of Computer Science.
Still, he could not find a suitable job and started setting up these stalls at such events.
"The thing is, the jobs I am offered, even with 3 years of experience under my belt are such that it will not help me feed my family," he shared. "I do believe that I might get a job one day but in the meantime, I will continue to sell these things and do other small odd jobs for my family. In the end, bringing home halal money for the family is my goal."
Abdul Ghafoor, 60, sold samosas outside the stadium during the Karachi-leg of the tournament. He walked long distances to find potential customers.
He had nothing in his mind except to sell as many samosas as possible, irrespective of the teams playing and the fans he is catering to.
"I don't know anything about the matches or PSL teams, the only reason I come here is that I know people gather here every day and there is a good chance that I can sell my goods here and I'd then be able to go home," he said.
"My PSL is different. My PSL is making sure there is flour, sugar and other essentials available in my kitchen. Things are so expensive now that often my children do not get two square meals a day at home, in such circumstances how can I care about a sport that has no meaning for me unless it ends up helping me earn a few bucks."
Upon asking for names of cricketers, he only knew Shahid Afridi because when Lala was playing, Ghafoor's financial condition was better.
"I only know Shahid Afridi, he used to be a player when I was living a slightly better life. We were able to concentrate on the pleasures of life when our bellies were full," he stated. "We worry about our stomach, we work for it and spend all our time obsessing over making ends meet, how will we have time to concentrate on a bunch of men playing a game?"
End of Article