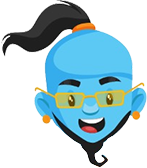 Listen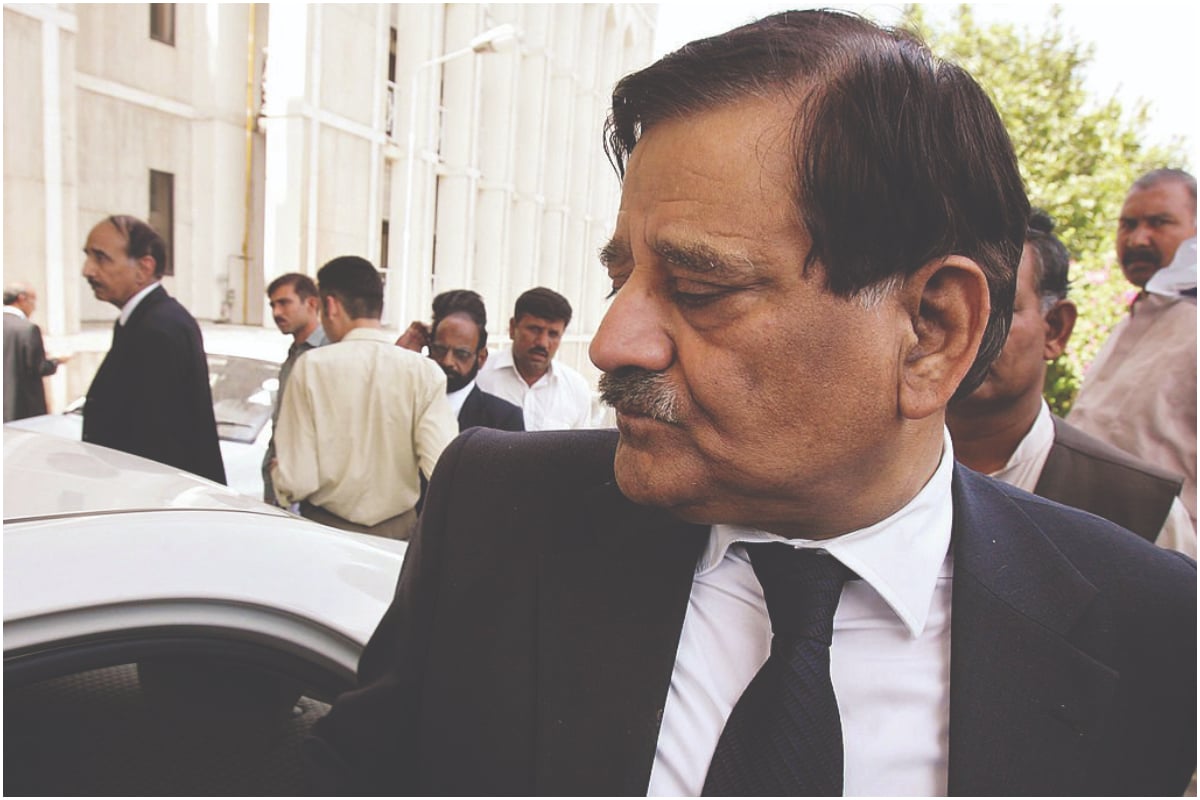 Justice Qayyum, famous for his report on match-fixing, passed away last week
What did he really know? What did he really think? What has he taken with him?
These are the questions that many must be asking when they heard that former Justice Malik Mohammad Qayyum passed away last week. He was a controversial judge and an audiotaped conversation between him and then chief minister Shahbaz Sharif in which he is heard to be acquiescing in passing an adverse judgment on Benazir Bhutto and Asif Zardari, did him no good.
Then nearer the end of his career, he was the man who in the capacity of Pakistan's Attorney General in 2008 in the PPP government wrote to the Swiss and informed them that the prosecution of Asif Zardari had been deemed to have been politically motivated in the Cotecna case and that they did not need to cooperate or something to that effect.
But his most famous act was the match-fixing inquiry he conducted between the September of 1998 and 1999 and the result of which finally saw daylight in May 2000 when it was released.
Many feel it was a damper on the hype and expectation that had been built on its arrival, even though it placed a life ban on two cricketers.
That one of them, Ata ur Rehman, was punished for perjury after he retracted his testimony against Wasim Akram of offering him money to bowl badly and the other left only Salim Malik as the only confirmed match-fixer.
That infuriated millions, who had their own suspicions about the way some matches had been played, and felt short-changed, especially when Justice Qayyum admitted he had let off Wasim Akram lightly because he had a soft corner for him.
As he wrote: "This commission feels that all is not well here and that Wasim Akram is not above board. He has not co-operated with this Commission. It is only by giving Wasim Akram the benefit of the doubt after Ata-ur-Rehman changed his testimony in suspicious circumstances that he has not been found guilty of match-fixing. He cannot be said to be above suspicion."
In an interview with Cricinfo some years after the report was released, the Justice revealed that "for Wasim, I had some soft corner. He was a very great player, a very great bowler and I was his fan, and therefore that thing did weigh with me. Two things – one, I didn't want that the cricket should be deprived of his participation, and the other was that I didn't want him towards the end of his career… he should be banned or something like that. My idea was not to find people guilty and then punish them. It was more of a case where I had to do something to put an end to the practice in future. What had happened had happened. You couldn't turn the clock back but you had to make sure they wouldn't repeat what they were doing."
This was a statement full of contradictions. On one hand, he said "My idea was not to find people guilty and then punish them" and on the other, he found Salim Malik guilty for all practical purposes.
He also belied his professed duty by claiming that just because he had a "soft corner" for a cricketer and rated him highly, he held back punishment that by implication he would have handed out had someone less rated committed the alleged deed.
The fact that Justice Qayyum recommended that Wasim never captain Pakistan again led many to question that if Wasim was innocent, why was he denied this right and privilege? What did he suspect Wasim would do if he was in this position again?
The Justice then went further a few years later when he himself helped Salim Malik appeal his ban, even though he said in an interview that Saleem Malik was one of his favourite players and that "if I wasn't 100% sure, I wouldn't have punished him. Even now I have very good relations with him. In fact, he has been coming to me for advice and what should I do. He went to court and challenged my report and his case was dismissed. I can't say much at this stage because the case is still in the Supreme Court."
That the case was still in Supreme Court was because Saleem Malik had appealed the decision and Malik Qayyum was advising him! So he recommends the ban and then goes to Supreme Court to repeal the ban that he himself had suggested.
"Why me alone when others have been let off with minor fines?" he had screamed in protest. "Whether my cricket is finished or not, I have to live a life and I have been subjected to such tortuous allegations for a long time now, it is unjust."
This all made the report a complete joke and was taken advantage of by the cricketers – especially Wasim Akram in his latest book – when they questioned it and claimed complete innocence.
Recall that aside from Wasim and Malik who were prominent in their mentions and fines, stars like Waqar Younus, Mushtaq Ahmed, Saeed Anwar and Inzamam ul Haq were pulled up in the report too.
Justice Qayyum felt they hadn't cooperated or had something to hide and were not entirely truthful. And he didn't hide the fact that he used personal bias for them admitting that "the quantum of punishment is more of one's subjective decision, and I was lenient towards one or two of them."
That many felt was unfair, especially when Ata was handed a ban for going back on his testimony. Ata had given a sworn affidavit to the Probe Committee that Wasim Akram had offered him money to bowl badly in an international match in New Zealand in 1994.
In front of Justice Qayyum, he retracted but when shown the affidavit admitted on camera that it was true. He had said that he had been threatened with dire consequences while in Manchester to repeal the affidavit and that is why he had initially denied it.
In a subsequent cross-examination by Wasim Akram, Ata was to again go back to saying that the allegation he made against Wasim was false.
For that, he was punished but one wonders if others could be given the benefit of doubt on their testimony and allowed to play for Pakistan despite doubts, why a young player could not be let go with a fine for a confused and changing testimony?
So was it that the Justice picked on soft targets to not be seen as soft? Was it that he was afraid of personal consequences if he punished those he felt still had a few years of international cricket left in them? And that Ata was a sacrificial lamb to show the tough side of Justice Qayyum and to show some justification for a year-long inquiry.
When he says that he advised Malik on his appeal it shows he had a guilt of sorts. Maybe not that Malik was innocent but that if he had let others off with fines the ban was a bit harsh as it also showed to the world that there was irrefutable evidence that he had been involved in corruption whereas others were not.
Nevertheless, it has to be said that this was the most comprehensive report ever done on a judicial level – may be at any level – on match-fixing.
Though the recordings of the conversations between Hansie Cronje and the Indian bookies is what really set the ball rolling everywhere and each country conducted in-camera sessions with team management and cricketers and took some measures behind closed doors, no report of this nature was ever made public in any country.
For that, the two governments at the time and the Pakistan Cricket Board officials at the helm need to be appreciated even as a request for an inquiry that Justice Qayyum wanted to conduct on Pakistan's unimaginable loss to Bangladesh in the 1999 Cricket World Cup was not granted.
This was strange considering the inquiry was still halfway and that game is one of, if not the most suspicious of all defeats Pakistan cricket has faced, at least in the 1990s.
But coming back to the Qayyum Report, the jury is still out on the judge and his judgments. He set out to fix the fixers but ended up with a report that could just have been fixed itself.
(Sohaib Alvi has been covering cricket at home and abroad for over 40 years as columnist, editor, analyst, TV expert/host. An MBA from IBA he has simultaneously had a 35-year career in the corporate sector, having worked in C-Suite positions. He now advises clients on leadership, business strategy, marketing and organizational planning.)
End of Article