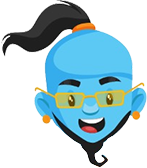 Listen
PCB's poor planning might end up costing Pakistan at the ICC World Cup
Life is a complicated puzzle. There is hardly anything that you can predict when it comes to life but one thing that can help you prepare to deal with that unpredictability is planning.
Planning can do wonders. It can make everything look easy. It can give you a feel of 'what was the big deal in that' and so on.
In sports, planning remains more central than perhaps in many other fields. The better prepared you are, the chances of your success becomes significant.
In cricket, it is even more significant because it is one of the very few sports where a lot more things come into play rather than having just the talent to go out there and play.
Teams have to deal with different conditions, the difference in bounce, wind, temperature changes, dew and others.
It is because of these reasons when teams do well, most of it is down to a ton of work done behind the scene.
Well, Pakistan cricket is different and that's how you should expect it to be. In the year of a 50-over World Cup, they have scrapped their three-match ODI series against Afghanistan, which was scheduled for August later this year in the United Arab Emirates.
The two teams will now meet in a three-match T20I series at the same venue next month. One of the possible justifications for that decision was that the ODI series wouldn't have any weightage as both teams already cemented their place in the 2023 World Cup.
However, looking at the overall preparation for the mega-event, it definitely had more than some weightage. At the stage where teams are trying to add as many ODI matches as possible, it made zero sense that the Pakistan Cricket Board (PCB) scrapped the three matches which were scheduled already.
The Asia Cup is also in a 50-over format this year, but the venue has not been officially confirmed yet and there have been instances in the past where the Asia Cup was not played at all or was postponed.
If that happens, Pakistan would go into the World Cup in India with no ODI cricket played for six months. The Green Caps only have five remaining home ODI matches this year, which will be played against New Zealand in April.
Since the 2019 World Cup, Pakistan have only played 23 ODI matches. Only Netherlands (21) and Afghanistan (18) have played fewer ODI matches than them.
On the other hand, India have played the most ODI matches (51) in the same period. India will be hosting the World Cup this year, having won it the last time they hosted it in 2011.
ODI matches played by teams since World Cup 2019:
| | |
| --- | --- |
| India | 51 |
| West Indies | 45 |
| Sri Lanka | 37 |
| USA | 37 |
| Oman | 36 |
| PNG | 34 |
| Scotland | 34 |
| Australia | 33 |
| Bangladesh | 33 |
| England | 33 |
| Nepal | 31 |
| South Africa | 31 |
| Namibia | 30 |
| Zimbabwe | 30 |
| Ireland | 29 |
| New Zealand | 29 |
| UAE | 29 |
| Pakistan | 23 |
| Netherlands | 21 |
| Afghanistan | 18 |
It is a pity that even the likes of the USA, Oman and PNG have played more ODI matches than Pakistan since the World Cup in 2019.
The PCB seemed to have missed a trick with the awful scheduling ahead of the mega event this year. India have always had the scheduling in order as far as the ODI World Cup preparation is concerned.
Between the 2015 World Cup and the 2019 edition, they played 86 matches which were the second most by any team. Back then, Pakistan was not far behind with 80 matches which were the fourth most behind England, India and Sri Lanka.
ODI matches played by teams after the 2015 World Cup, till the 2019 edition:
| | |
| --- | --- |
| England | 88 |
| India | 86 |
| Sri Lanka | 85 |
| Pakistan | 80 |
| Zimbabwe | 78 |
| Australia | 76 |
| New Zealand | 76 |
| South Africa | 74 |
| West Indies | 67 |
| Afghanistan | 63 |
ODI cricket hasn't been played at a large extent in the current cycle due to various reasons, which included COVID as well and had two T20 World Cup editions in it.
Previously, 12 teams played 50+ ODI matches in the four-year period but this time around only India have managed to do that so far. India have also played 49 T20I matches since the 2021 T20 World Cup, which shows they have actually had quite a lot of limited-overs cricket under their belt.
Interestingly, after the end of the 2011 World Cup and before the start of the 2015 edition, Pakistan played 88 ODI matches which were the third most for any team after Sri Lanka (118) and India (99). The lack of ODI cricket Pakistan has got in the current cycle is now seeming even more awful.
ODI matches played by teams after the 2011 World Cup, till the 2015 edition:
| | |
| --- | --- |
| Sri Lanka | 118 |
| India | 99 |
| Pakistan | 88 |
| Australia | 83 |
| England | 82 |
| West Indies | 77 |
| South Africa | 69 |
| New Zealand | 62 |
| Bangladesh | 50 |
| Zimbabwe | 44 |
An alarming stat is that Pakistan have played twice as fewer ODIs in this cycle than the team that placed 10th on the table back in the 2011-15 period.
It is also cruel on a stalwart like Babar Azam to not complete 100 ODI matches as yet. He is in his ninth year as an ODI player for Pakistan, but due to the lack of 50-over cricket which is given to Pakistan, he may not even end up playing 200+ matches in the format.
With him chasing records set by the likes of Saeed Anwar, Inzamam Ul Haq and Mohammad Yousuf in this format, he should at least be playing a decent number of matches which would also do justice to the talent he possesses.
As of now, Babar has played 95 ODI matches since making his ODI debut for Pakistan back in May 2015.
Between 2023 and 2027, Pakistan are scheduled to play only 47 ODI matches, out of which 26 would be at home and 21 away from home.
This number also includes the Asia Cup in 2023 and Champions Trophy in 2025, both events which are hosted by Pakistan.
The PCB could still add up a few more matches or series by working closely with other ICC full members – something which should have been done this year to maximize their chances of preparing well for the upcoming event in India. \
With ODI cricket seemingly becoming more irrelevant than ever, there are very few things which excite fans more than multi-nation or tri-nation events.
Pakistan do have a tri-series scheduled for 2025, with New Zealand and South Africa as the other teams in it. The series will be played ahead of the Champions Trophy the same year.
There's very little that is being done to rescue the future of ODI cricket. Despite that, the premier World Cup is hosted in the 50-over format.
Therefore, it is nothing short of criminal negligence to see how the higher-ups in the PCB didn't pay attention to these details and it is likely to cost the Men-in-Green in the near future.
End of Article