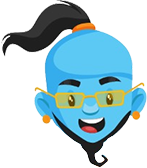 Listen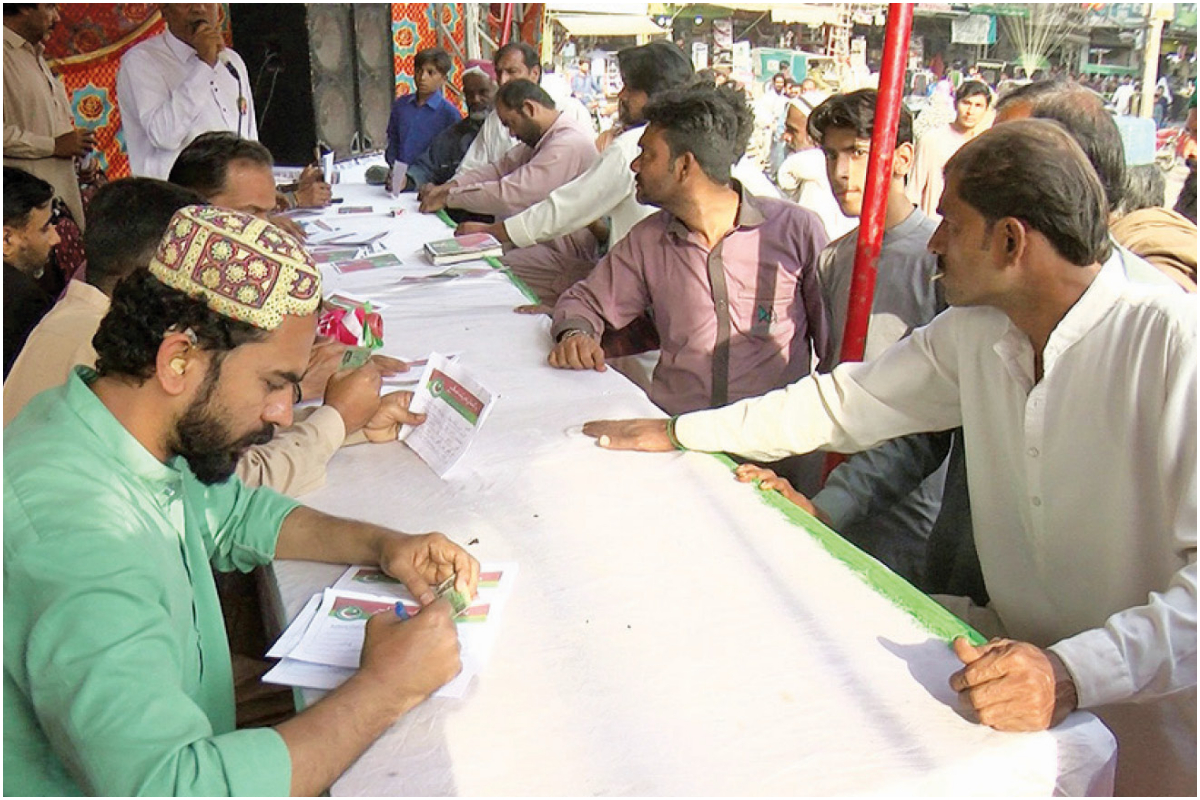 PTI workers across Sindh register for getting themselves arrested on call of Imran Khan
SUKKUR: Pakistan Tehreek-e-Insaf (PTI) Chairman Imran Khan on February 18 announced kicking off a Jail Bharo movement—a protest in which people voluntarily get themselves arrested—in order to protest against the "oppressive measures" of the coalition government.
The movement, launched from Lahore, is in full swing with the PTI workers and supporters across the country—including Sindh—getting themselves registered to voluntarily surrender to authorities.
As part of the drive the PTI's provincial chapter has set up registration camps across the province including Karachi, Hyderabad, Sukkur, Ghoti, Mirpurkhas, Badin and Larkana.
So far thousands of people—including women and elderly people—have got themselves registered as volunteers ready to go to jails in order to force the government into announcing early elections.
In his message to the workers, PTI Sindh General Secretary Mobin Jatoi said the ruling coalition had claimed that it would fix everything but it actually pushed the country into economic and political crises. "Due to the wrong policies of the current government, the people of the country are suffering. People are forced to commit suicide due to unemployment and inflation.
"The rising inflation has already made it difficult for the poor to survive but the premier is hinting at further increase in inflation in a cabinet meeting which is alarming."
Jatoi said the "imported" government has surrendered to the International Monetary Funds (IMF) which is now making the economic policies for the country."
"The people of Pakistan have rejected the imported rulers. That is why they are standing with the PTI. PTI Chairman Imran Khan is the ray of hope for the country in this dismal situation."
He said the rulers are trying to make fun of Imran Khan's call to fill jails. "They do not know that this movement will spell doom for them and pave the way for Naya Pakistan."
Jatoi said registration camps are being set up for the movement in every district of Sindh from Karachi to Kashmore and people are coming and becoming part of this movement. "Our female workers are also taking part in the movement. This government will see how people come out on the call of Imran Khan in every city of Sindh once the central leadership green-lights. People from every village will become part of the movement.
Jatoi said Pakistan will go bankrupt if the government is not sent packing.
"They will declare Pakistan a bankrupt state at the international level. It is therefore necessary that people of the country unite and come out against these rulers. "The people of Sindh will play a prominent role in the movement. The ministers who are claiming that the movement will fail will have to step down because of it," he said.
End of Article