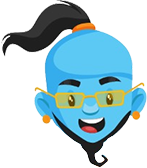 Listen
SC bars high courts from declaring FIRs and official investigations as illegal
Islamabad: The Supreme Court of Pakistan (SC) has in a recent order barred the high courts from declaring first information reports (FIR) and results of investigations by relevant authorities as unlawful, ordering them to stop this practice.
In its order last week, the SC stated that the high courts are not authorised to declare FIRs and investigations as illegal as these acts are not inherent in the high courts' powers under Section 561-A of the Criminal Procedure Code (CrPC), which is often used in such quashments.
The SCP bench, comprising Justice Syed Mansoor Ali Shah and Justice Ayesha A. Malik, issued this order while hearing an appeal against illegal promotions in the Capital Development Authority (CDA) during 2007-13.
The Federal Investigation Agency (FIA) launched an inquiry in May 2014 following news reports that a number of employees of various directorates of the CDA were upgraded in violation of rules and regulations.
The FIA claimed that it had discovered evidence that officials abused their authority to order promotions. Subsequently an FIR was registered naming both the officers who ordered promotions and their beneficiaries. Many suspects were also detained for various periods for questioning.
The affected officials filed two writ petitions under Article 199 of the Constitution and two miscellaneous applications under Section 561-A of the CrPC.
They pleaded that no offence was established during investigations. The Islamabad High Court (IHC) agreed with their contention and quashed the FIRs in a ruling issued in February 2020.
This ruling was challenged by the FIA in the SCP, which has largely upheld the IHC ruling but directed the high courts to abstain from declaring FIRs and inquiry reports as 'illegal'.
Section 561-A
Section 561-A of the CrPC confers upon the High Court the powers to make such orders as may be necessary to give effect to a certain ruling given under this law, or to prevent the abuse of court process or otherwise to secure the ends of justice.
These powers are wide-ranging and can be exercised by the High Court at any time. Ordinarily, the high courts do not quash proceedings under this law unless cases come up challenging quashments issued by trial courts using similar powers allocated to them under Sections 249-A and 265-K of the CrPC.
In exceptional cases, where the abuse of court process is evident and it is deemed important to secure the ends of justice, the High Court can exercise its powers under Section 561-A without having to wait till the trial court issues such an order under its own jurisdiction.
In its instant verdict, the SCP stated that high courts can only exercise powers under Section 561-A when an accused has filed an acquittal plea in a trial court. Other than that, the high courts can nullify neither the orders of the subordinate courts nor the findings of official investigations.
It added that the high courts have the constitutional jurisdiction to review probes and court cases. Likewise, powers consigned to government officers are an expression of confidence in them and could only be challenged on grounds of solid evidence.
It further stated that government officers should use their powers in a transparent manner.
End of Article